Using the Research Library
The research below is drawn from more than five years of industry studies, practitioner interviews, and deep analysis of the most important topics facing talent leaders today.
Feel free to use the categories below to find what you are looking for, or you can search for content that matters most to you.
Learn How PayPal Maps and Creates Employee Journeys (Podcast)
HR Tech Talks: Does Mindfulness Matter?
Research Reports and Graphics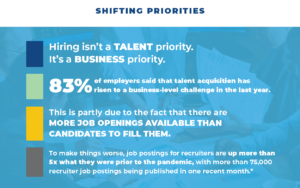 Hiring isn't just about talent, jobs, and skills. It's about finding the right person to solve a business need. And when enough of those jobs are difficult to fill or not filled at all, this conversation begins to rise to the highest levels of leadership. In our brand new hiring study, we found that eight…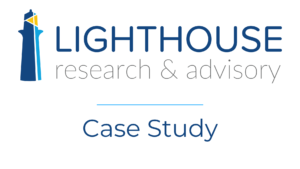 In a company staffed with technical specialists, losing even one employee can have an extremely high cost. Software professionals, data scientists, and medical subject matter experts command a high price on the open market, and Guardant Health is prioritizing the retention of these individuals and the rest of its staff through a partnership with Praisidio…
Videos, Interviews, and Podcasts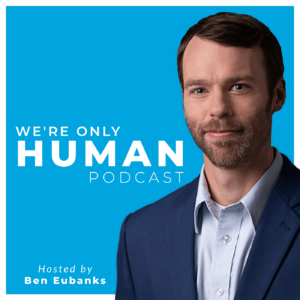 "You need to have a competitive pay and benefits offering. When you go to do that, the employer ends up paying for a lot of things that go unused just because there's too much to communicate. What's just amazing about the time and space we're in now is you can really use personalization to surface…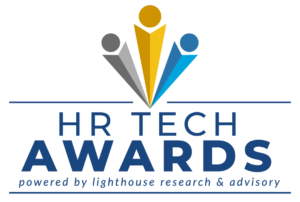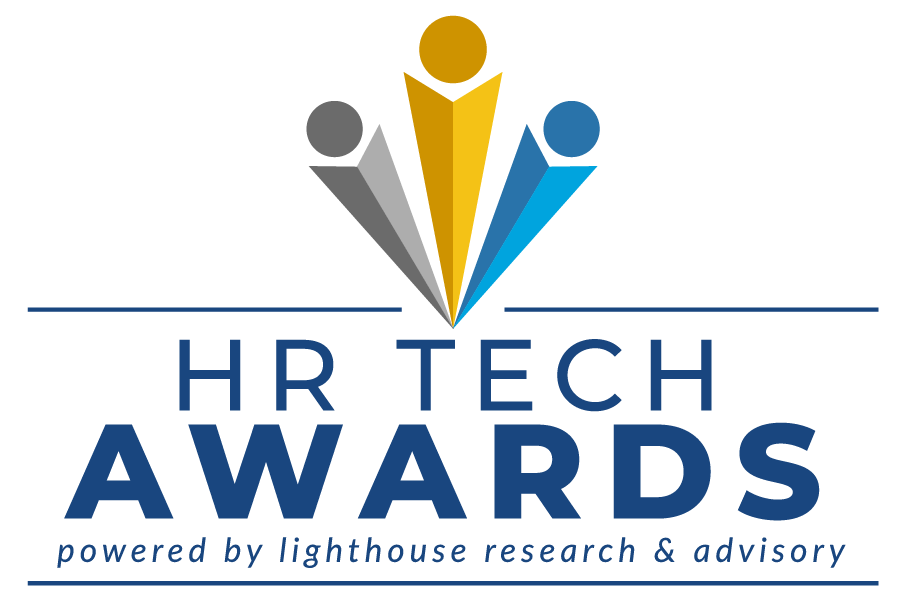 In our daily work with talent leaders and solution providers, we run into some incredible technology. Some of the tools available to organizations right now help them hire, develop, and retain their people, and the platforms and systems are amazing in their ability to support intelligent decisions, personalized actions, and more. According to some sources,…


Squirrel is a real-time wage and salary data solution offered by Compensation Tool, an industry-leading benchmarking and salary survey management tool.  Squirrel offers a searchable database of more than 3.5M jobs with real-time salary data in the US, expanding internationally later in 2022.  Unlike traditional salary surveys based on incumbent data, Squirrel is composed of…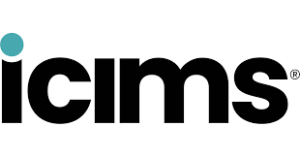 The iCIMS Talent Cloud is a single recruiting platform that delivers transformative solutions across every stage of the talent journey, empowering organizations to attract, engage, hire, and advance the right talent that builds a winning workforce. With their all-in-one recruiting software, iCIMS provides employers with the tools they need to manage their full talent lifecycle,…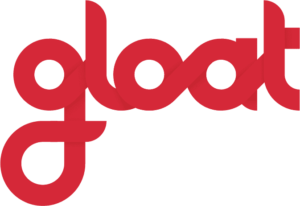 Gloat is an Internal Talent Marketplace used by the world's leading enterprises. The platform helps enterprises democratize career development, unlock skills, and future-proof their workforces, by utilizing a powerful AI engine and relying on years of experience and implementation. Gloat enables enterprises to utilize the hidden potential of talent throughout the organization by matching people…

Olumo helps organizations build a people-focused culture by gathering anonymous people data on a consistent basis, asking questions surrounding over 56 key business indicators that collectively comprise their Human Experience. Olumo sends a short text once or twice a week regarding a specific aspect of the work experience without requiring employees to download an app…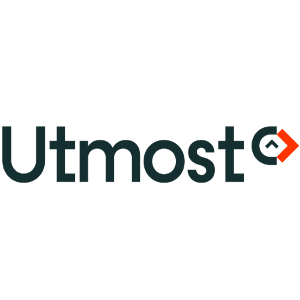 Utmost, the first Extended Workforce System, offers solutions for the enterprise and its extended workforce – from temporary workers to consultants, vendors, freelancers, contractors and more – to work together seamlessly and efficiently. Utmost provides a Workday-native alternative to legacy vendor management systems and gives enterprises a single solution to source, engage, and optimize spend…

Alleo enables hybrid and virtual meeting participants to get more work done synchronously during the meeting diminishing after meeting asynchronous work. Meeting participants in Alleo seamlessly work contributing and collaborating, sharing documents and multimedia assets simultaneously in lieu of one at a time, and adding to and editing in digital records. Alleo is a persistent…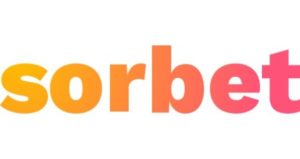 Sorbet is a fintech company transforming the most broken benefit – Paid Time Off (PTO) – into a win-win for businesses and their employees. Sorbet integrates into a company's HR systems to analyze data to create tailor-made, time off plans, with a platform that proactively suggests pre-approved breaks and vacations while enabling employers to refinance…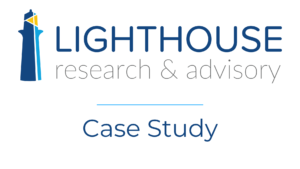 In a company staffed with technical specialists, losing even one employee can have an extremely high cost. Software professionals, data scientists, and medical subject matter experts command a high price on the open market, and Guardant Health is prioritizing the retention of these individuals and the rest of its staff through a partnership with Praisidio…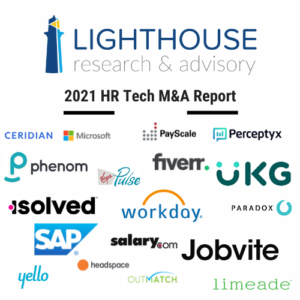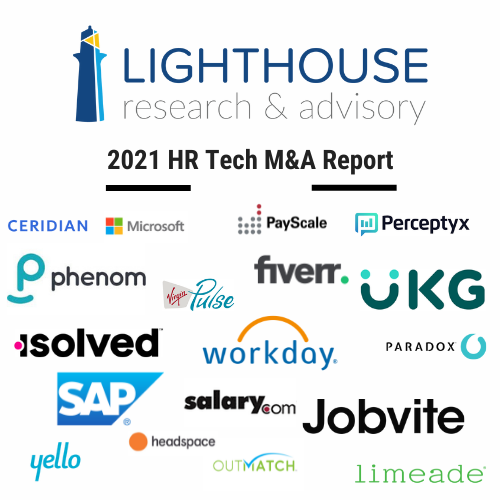 Last year one of our most popular posts on the blog was a recap of some of the 2020 M&A activities across the HR Tech landscape. When you juxtapose that with the fact that 2021 was the biggest year ever for the HR technology market in terms of investment, we just couldn't go without sharing…
See the Latest from Lighthouse Research & Advisory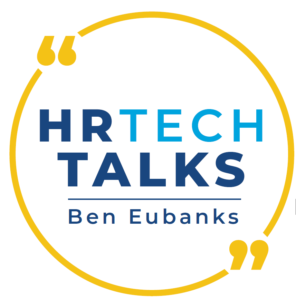 Employers often put little thought into the data wrapped around their health benefits. But what if leaders could use health analytics to connect business metrics with the health of your workforce? In this episode of HR Tech Talks, I'm talking with Amy Brown from Springbuk (a 2020 HR Tech Awards winner!) about how their company helps employers to see trends and insights in the data. Join us to learn how we can get better at using this data for supporting our people.
#HRTechTalks
Read More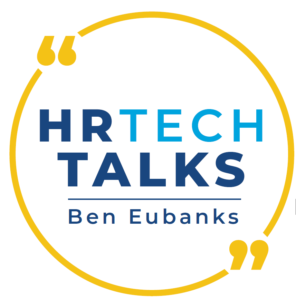 If you're a large enterprise, there are HR tools for you. If you're a small company, there are HR tools for you. But what if you're in a midsize company? In the past, employers with a few hundred up to a few thousand employees were in a kind of "no man's land" when it came to HR tech. In this episode of HR Tech Talks, I'm going to talk with Larry Dunivan about how Namely tackles this challenge for employers.
#HRTechTalks
Read More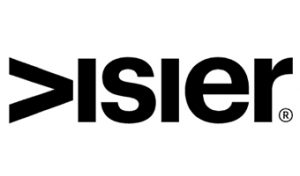 Data, in itself, has little value. However, the analysis of the data for improving decision-making is incredibly powerful at an enterprise level. Despite the tools and technology available today, many companies are still performing manual analyses of information. Research shows us that one of the most common challenges brought up by corporate leaders around analytics…
Read More

The concept of organizational agility – the ability to anticipate, adapt to, and react swiftly and decisively to change – has been part of the business lexicon for decades, but there's nothing like a global health and economic crisis to force employers to face the agility imperative in today's market. And among the various factors…
Read More


In today's rapid pace of change, employers are challenged to reskill and upskill their people faster than ever before to meet business demands. Yet, based on our research, almost 75% of employers report their learning experiences are average at best and downright disengaging at worst. Considering today's workforce expects a variety of learning methods, like…
Read More

 "It's about understanding that workforce isn't a recruiting job. It isn't a leadership job. It's everybody's job. If you have needs in the workforce, you must communicate them. And the vehicle to do that is our recruiting team." Betty Jo Rocchio, Chief Nursing Officer, Mercy We're Only Human — Episode 109 One of the…
Read More

Our brand-new Global Talent Acquisition Priorities 2021 study about talent acquisition trends shows that virtual hiring is a top priority for the coming year, but it also shows that the pandemic exposed a significant recruiting technology gap in employers' ability to screen candidates for fit and competence without seeing them in person. Interestingly, research on…
Read More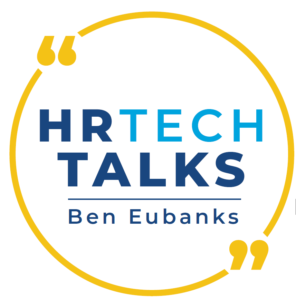 Historically, hiring has been an external activity, and the tools were primarily focused on workflows and candidate intake. The modern hiring technology stack has to be more evolved in order to attract candidates, engage them in the employer brand, and convert them to excited applicants.
In this episode of HR Tech Talks, Ben talks with iCIMS about their evolution to Talent Cloud, a suite of products to help employers hire externally with tools like SMS and internally with their Advance module.
Read More

Putting the Human Touch into Recruiting Technology – When recruiting talent, balancing technology and the human touch is critical. Job boards aren't new, but many may not realize how versatile they can be, or how to include a personal touch in their recruiting strategy.
Read More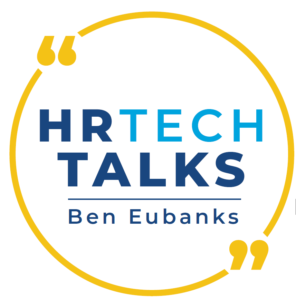 2020 revealed cracks in our talent systems that many HR leaders already knew were there. In this episode, I will chat with Caitlin MacGregor, CEO of Plum, about 2021 being the year to make meaningful change when it comes to how organizations should think about, invest in, and optimize talent. Because if not now, then…
Read More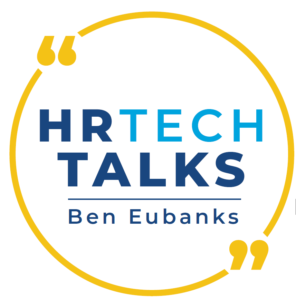 Recruiting automation may seem like an incredibly complex topic, but it doesn't have to be. Since 2016 when GoHire launched its first recruiting chatbot on Facebook Messenger, they and other companies have been helping to bring employers and candidates together in simple, yet powerful ways. In this episode of HR Tech Talks, Ben will talk…
Read More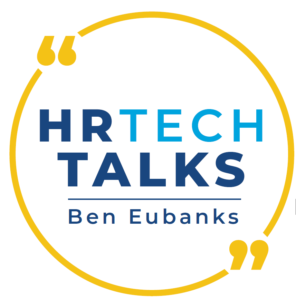 One of the most challenging parts of HR technology is that it doesn't always get buy in from the business. But there are tools available today that help to illuminate performance and productivity gaps, business-impacting issues, and more. In this discussion with Mike Carden, HR technology industry veteran and Cofounder of Joyous, we'll look at…
Read More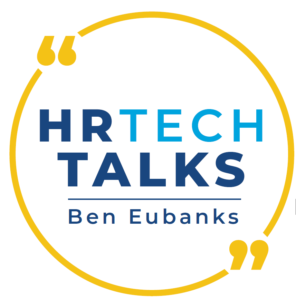 One of the biggest challenges people have with culture is that it's often vague or unclear. Or, as is often the case, there is a gap between reality and what leadership thinks, creating friction for the organization in a variety of visible and invisible ways. This fuels not only innovation and growth, but a critical…
Read More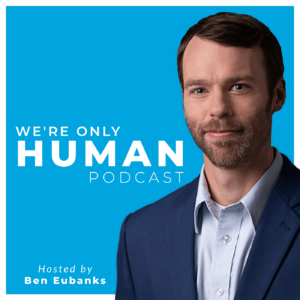 "You can reconcile accounting, but you can't always reconcile people." Jeremy Stickling, Chief Administrative Officer at Nussbaum Transportation We're Only Human — Episode 104 Turnover in some trucking and transportation companies runs nearly 100% a year, meaning they turn over virtually every employee over a 12 month period. But at Nussbaum, the turnover runs under…
Read More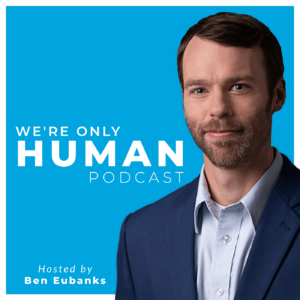 "Be gentle with yourself. I think we can all afford a little compassion and we're often able to give that to others easier than we're able to give it to ourselves. Give yourself time for introspection to understand what truly motivates you and let that be your first step." Kristin Richter, Engagedly We're Only Human…
Read More
Copyright Lighthouse Research & Advisory. All rights reserved.