Using the Research Library
The research below is drawn from more than five years of industry studies, practitioner interviews, and deep analysis of the most important topics facing talent leaders today.
Feel free to use the categories below to find what you are looking for, or you can search for content that matters most to you.
Learn How PayPal Maps and Creates Employee Journeys (Podcast)
HR Tech Talks: Does Mindfulness Matter?
Research Reports and Graphics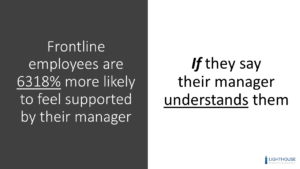 In the coming month or two we'll be unveiling the findings of our new Frontline Worker study, but today I want to share a few statistics that are practical and targeted at a common problem every employer faces today. 15-plus years ago when I got married, I thought I knew what it meant to support…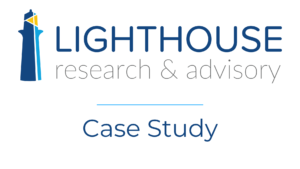 In a company staffed with technical specialists, losing even one employee can have an extremely high cost. Software professionals, data scientists, and medical subject matter experts command a high price on the open market, and Guardant Health is prioritizing the retention of these individuals and the rest of its staff through a partnership with Praisidio…
Videos, Interviews, and Podcasts
More and more companies across the globe are attempting to tackle the pay equity issue, but it's not always easy if you don't have the right tools to support the process. In some brand new research at Lighthouse Research & Advisory, we found that compensation technology is not only becoming more powerful, but it's becoming a staple of the HR leader's toolbox for navigating pay decisions across the board.
In this episode, I'm talking with Ruth Thomas of Curo Compensation about how this company has exploded into the scene of compensation management tools. We'll also cover the firm's priority focus on pay equity and how it is helping employers to create a fair and equitable playing field when it comes to pay.
#HRTechTalks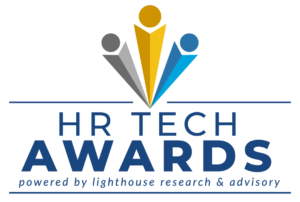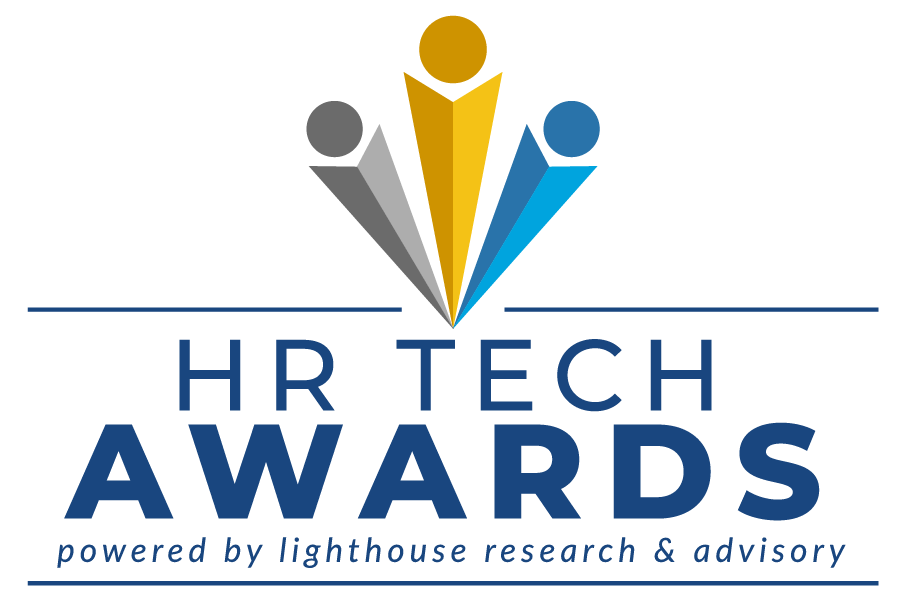 Last year, our inaugural HR Tech Awards program was a chance for technology providers to show how they serve their clients. This year, an astounding number of entries were about how technology providers supported their clients through the toughest and most dynamic year on record from a business perspective. As someone who is a vocal…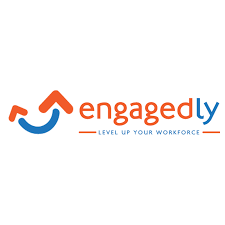 Engagedly is a tool for talent-focused organizations. It enables talent development through mentoring, coaching, and feedback tools that are highly configurable and intuitive for users. Click here to read about Engagedly's differentiators as well as our analyst insights (written and video formats)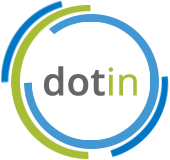 dotin Inc., through its patented intelligent SaaS-based AI platform, helps enterprises in sourcing, screening, upskilling and engaging talent in real-time and without asking any questions. The platform also allows you to audit the diversity of your candidate pool to enhance organizational inclusiveness and equity. Read the full briefing, including analyst notes and video overview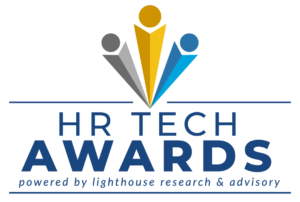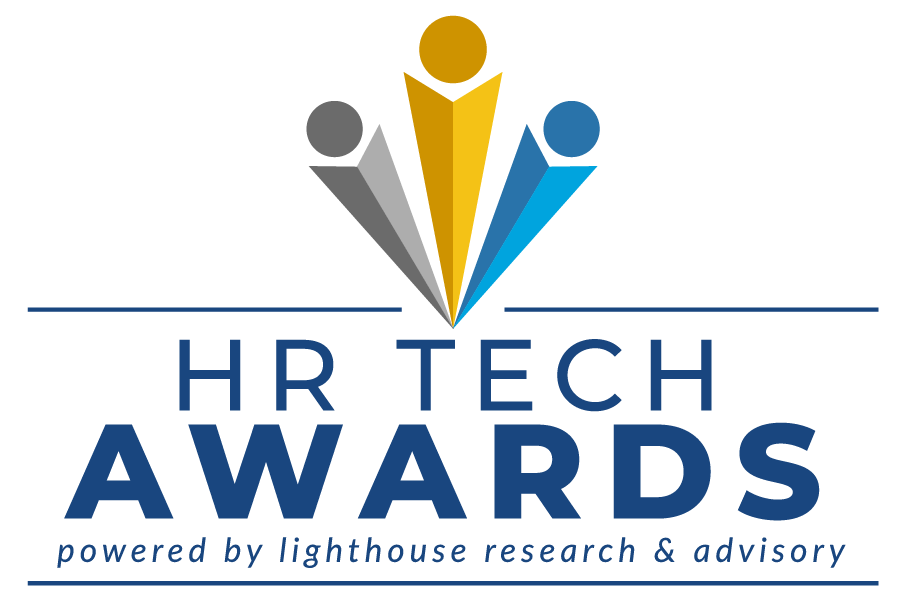 When HR technology first became a "thing," tools were rigid and structured. Today, some tools are still that way, but others have taken the opposite approach: they allow employers to customize and tailor the settings and capabilities around their unique and specific needs.
In our 2020 research, we found that 97% of firms that say they are adaptable also say that their HR technology plays a key part in that flexibility.
In this episode of HR Tech Talks, I'm going to talk with Stephen Bruce of PeopleFluent about how his firm has adopted this approach and how it results in better customer relationships, stronger capabilities that fit each client's needs, and deep expertise in talent. We'll touch on talent mobility, talent analytics, and the need for a flexible system to meet the needs of an agile organization.
#hrtechtalks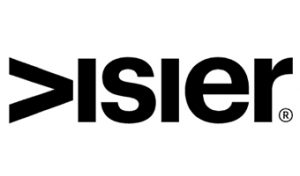 Data, in itself, has little value. However, the analysis of the data for improving decision-making is incredibly powerful at an enterprise level. Despite the tools and technology available today, many companies are still performing manual analyses of information. Research shows us that one of the most common challenges brought up by corporate leaders around analytics…

The concept of organizational agility – the ability to anticipate, adapt to, and react swiftly and decisively to change – has been part of the business lexicon for decades, but there's nothing like a global health and economic crisis to force employers to face the agility imperative in today's market. And among the various factors…


In today's rapid pace of change, employers are challenged to reskill and upskill their people faster than ever before to meet business demands. Yet, based on our research, almost 75% of employers report their learning experiences are average at best and downright disengaging at worst. Considering today's workforce expects a variety of learning methods, like…

Our brand-new Global Talent Acquisition Priorities 2021 study about talent acquisition trends shows that virtual hiring is a top priority for the coming year, but it also shows that the pandemic exposed a significant recruiting technology gap in employers' ability to screen candidates for fit and competence without seeing them in person. Interestingly, research on…
See the Latest from Lighthouse Research & Advisory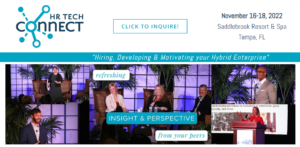 Over the last few years, one of my favorite events has been the HR Tech Connect Summit. This year it happens on November 16-18 in Tampa, FL. This is a smaller, more intimate event than many in the industry. The best part? It allows talent and HR leaders to build deeper connections, see some of…
Read More

Nearly 40% bigger than last year, the isolved Connect 2022 user conference was held in Nashville and demonstrated that in many ways, client events are back from the COVID-required limitations put on many events. For those not familiar, isolved offers an HCM platform that supports employers from SMBs through enterprise, though their core market success…
Read More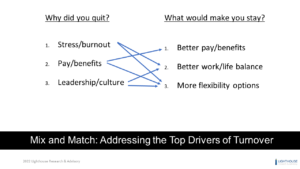 Research shows that managers believe 70% of the reason people leave a job is due to pay. However, actual data points indicate that nearly 70% of the reasons people quit a job have absolutely nothing to do with pay.  This has been true for many years, but it's been turned upside down in the last…
Read More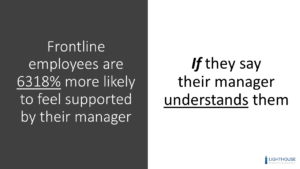 In the coming month or two we'll be unveiling the findings of our new Frontline Worker study, but today I want to share a few statistics that are practical and targeted at a common problem every employer faces today. 15-plus years ago when I got married, I thought I knew what it meant to support…
Read More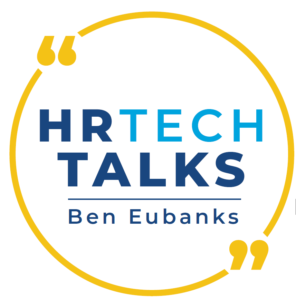 In today's world, things change and evolve so quickly. Take pay for instance. It's changing faster than the surveys and other data sources can keep up. So what do we do? One area of emerging data comes from labor market intelligence tools. In this episode of #hrtechtalks, we chat with Cary Sparrow, CEO of Greenwich.HR,…
Read More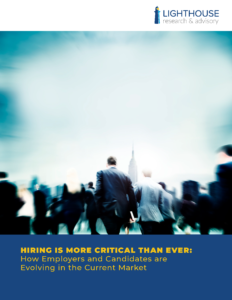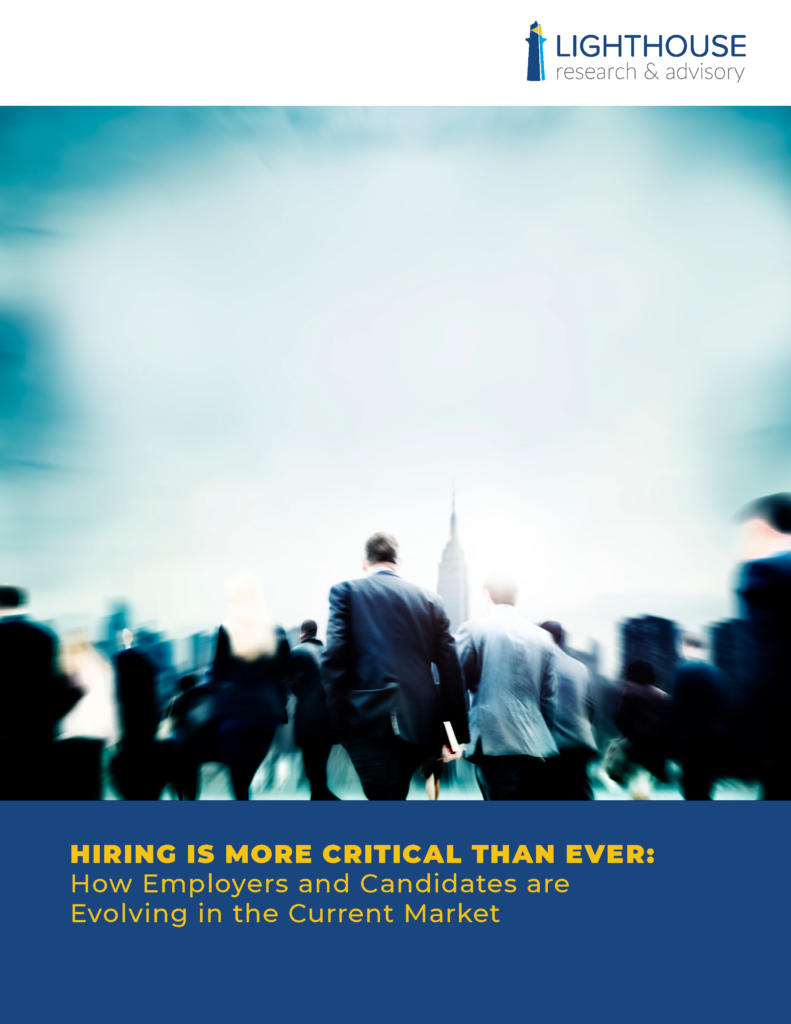 In the last 24 months, hiring has gone from a "let's wait and see" to a highly competitive experience that is leaving employers scratching their heads at what to do next. Today, we're releasing a new research report based on how more than 1,000 employers are facing these challenges. In recent weeks we've shared infographics…
Read More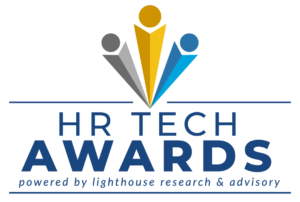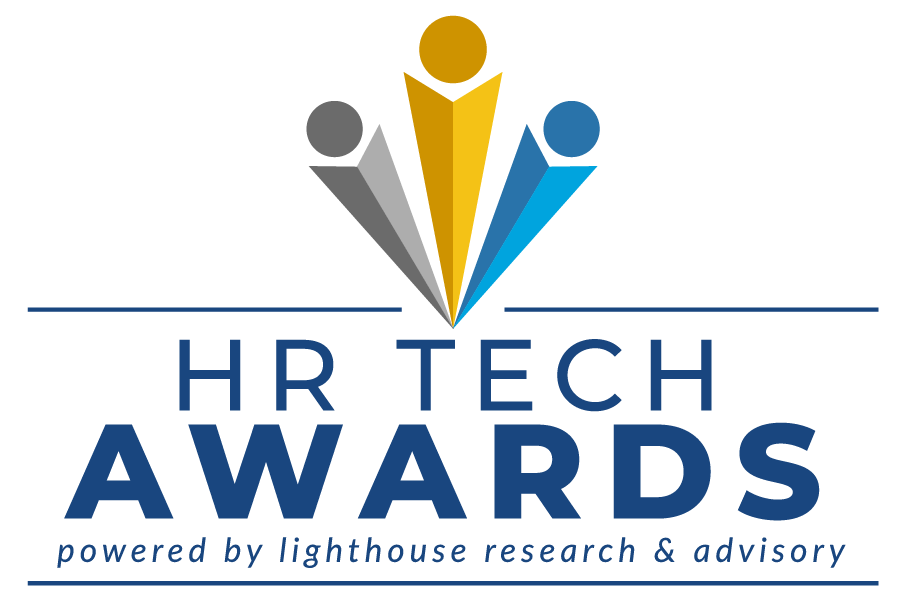 In our daily work with talent leaders and solution providers, we run into some incredible technology. Some of the tools available to organizations right now help them hire, develop, and retain their people, and the platforms and systems are amazing in their ability to support intelligent decisions, personalized actions, and more. According to some sources,…
Read More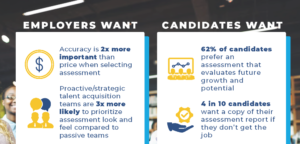 Hiring assessments have gone through many iterations and evolutions since the days I was using them to screen high potential hires during my recruiting days. I remember having to stop the hiring process, send candidates a separate link to create an account and complete an assessment, then bringing in an expert to help evaluate the…
Read More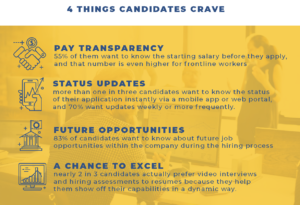 When you are selling a house in a buyer's market, you do all kinds of things to try to create the right atmosphere, conditions, and appeal so that you can stand out from the other sellers. Employers today need to have that same mindset when it comes to recruiting and hiring. In the modern marketplace,…
Read More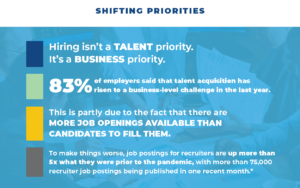 Hiring isn't just about talent, jobs, and skills. It's about finding the right person to solve a business need. And when enough of those jobs are difficult to fill or not filled at all, this conversation begins to rise to the highest levels of leadership. In our brand new hiring study, we found that eight…
Read More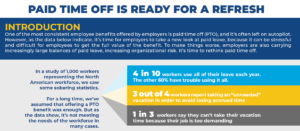 For a long time, employers have offered paid time off (PTO) as a way to provide flexibility to the workforce to meet their personal needs. However, new data shows that PTO isn't as good at meeting those needs as we thought. Why? There are a number of reasons that are outlined in the new report.…
Read More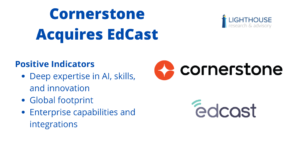 As reported by Yahoo Finance, Cornerstone plans to acquire learning experience platform (LXP) EdCast. In our analysis of the learning technology market, we've spent some significant time reviewing the various LXP providers. Cornerstone has been fighting its way into that market in recent history, and this move is going to easily move them right into…
Read More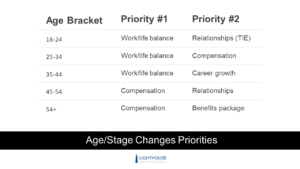 "What do you mean he's leaving?" I was in a bit of a panic. We were on the verge of delivering a large project to the customer, and I'd just gotten word that one of our senior software engineers was quitting. He was arguably the sharpest person on the entire team, and I didn't see…
Read More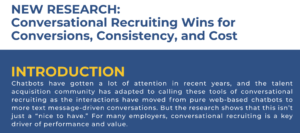 Chatbots, also known as conversational recruiting tools, have become an essential component for the hiring technology stack at many organization. Used for everything from capturing information and light prescreening of candidates to scheduling interviews and more, these tools have a variety of applications across the hiring process. But new research shows that usage and value…
Read More


Squirrel is a real-time wage and salary data solution offered by Compensation Tool, an industry-leading benchmarking and salary survey management tool.  Squirrel offers a searchable database of more than 3.5M jobs with real-time salary data in the US, expanding internationally later in 2022.  Unlike traditional salary surveys based on incumbent data, Squirrel is composed of…
Read More
Copyright Lighthouse Research & Advisory. All rights reserved.