HR Tech Talks is a weekly livestream show featuring players large and small, new and established, and altogether impressive in how they tackle the core challenges and issues facing HR, talent, and learning professionals in today's workplace. The 30-minute show happens weekly on Mondays at 9a Pacific | Noon Eastern.
Want to get on the list and be the first to get notified of new shows?
Are you a technology provider that wants to participate in the show? Schedule a time to talk about your appearance.
Check out our playlist of HR Tech Talks episodes below or search for a topic (learning, onboarding, recruiting, etc.)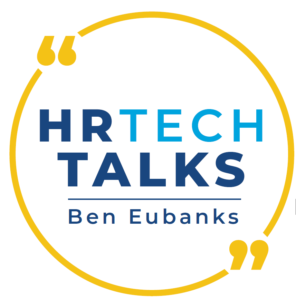 Since the start of this year, multiple new laws have passed that change responsibilities for employers, and that's just a small sample of the overall changes in the workplace over the last few years. Even when you're focusing on those evolving requirements, it can be overwhelming to decipher what applies to your company and how to adopt the new regulations.
In this discussion on HR Tech Talks, I am going to chat with Nathan Christensen, CEO of Mammoth/ThinkHR about why navigating compliance is a critical skill set for HR leaders and how his team supports this need for the business (without breaking the bank).
#HRTechTalks
Watch the episode
Copyright Lighthouse Research & Advisory. All Rights Reserved.