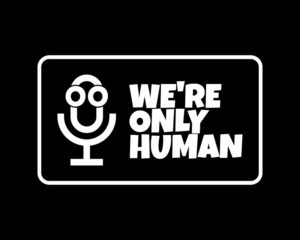 HR is a challenging field. It's easy to forget that in spite of the tools, technology, and resources at our disposal, at the end of the day we're only human. How can we tailor our approach so that we take into account the diverse needs of individuals while still moving forward as an organization in a highly competitive landscape?
We're Only Human is a podcast focused on the intersection of people and technology in the workplace. We talk with practitioners, vendors, consultants–a wide spectrum of voices to help us all learn and improve our practices. Topics can range from talent acquisition trends to improving performance management practices, new research on engagement, or even case studies of successful organizations with leading practices in HR, talent, or learning.
Our Audience
The show reaches thousands of HR professionals and is one of the featured programs on HR Happy Hour, the world's largest HR podcast network (operating since 2009). Our most recent demographic survey put our audience at 45% HR Manager/Director and above, 46% HR Generalist/Individual Contributor, and the remainder as students/entry level.
We're Only Human was started in 2016 by Ben Eubanks, Principal Analyst at Lighthouse Research & Advisory, as a way to explore pertinent topics, technologies, and innovations in the human capital management space. We typically publish 1-2 episodes per month.
For more information about the show, to submit a potential guest, or to inquire about sponsor/advertising opportunities, please contact us.
A Selection of Previous Episodes