HR Tech Talks is a weekly livestream show featuring players large and small, new and established, and altogether impressive in how they tackle the core challenges and issues facing HR, talent, and learning professionals in today's workplace. The 30-minute show happens weekly on Mondays at 9a Pacific | Noon Eastern.
Want to get on the list and be the first to get notified of new shows?
We are currently taking a hiatus from the show and will open up the calendar for scheduling when we return.
Check out our playlist of HR Tech Talks episodes below or search for a topic (learning, onboarding, recruiting, etc.)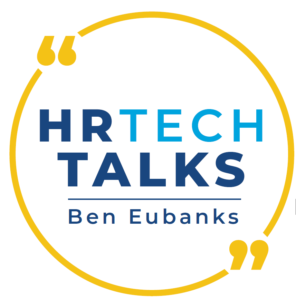 Workday is one of the most recognizable names in the HCM technology space, and for good reason. They have a tremendous customer list, an ever-evolving set of features, and a firm grip on the future of the industry. In today's HR Tech Talks conversation, Ben connects with SVP of Product Management Barbry McGann to discuss…
Watch the episode
Copyright Lighthouse Research & Advisory. All Rights Reserved.