HR Analyst Day: Day Two Recap (File Management, Talent Development, and More)
If you missed it, check out what happened during HR Analyst Day: Day One. Also see the final day wrap up and insights here: HR Analyst Day 2020 closing thoughts.
This week I am partnering with Jessica Miller-Merrell of Workology on HR Analyst Day, which is a bit of a misnomer because it's actually running most of this week as we talk to dozens of amazing technology providers across the spectrum from engagement to recruiting to talent insights and more.
Transparently, we do a great job of connecting with the vendor community through things like regular briefings, our awards program, the HR Tech Talks livestream show, and more. This event gives us another way to share some of those stories with you as a leader in your organization and educate the market on the providers solving real problems today. Want to get on the list for the next event? Apply here.
Each day I'll post an update with some of the key takeaways and insights from the providers we spoke with and what I found most intriguing during some of the conversations. Without further ado, let's get into what happened on Day Two.

Aconso
What they do: One of the constants for HR teams is paperwork. Files. Documents. They are something we put up with but not something we love when it comes to HR. Aconso helps employers move to a digital system, allowing them to save time, money, and compliance costs.
My thoughts: In the early days of my career I moved our files "digital." I scanned a bunch of papers to PDF copies and called it a day, and you might have a similar picture in your head when I say "HR document management." Aconso is doing so much more than that. They are creating unalterable audit trails to protect employers, enabling faster searches and retrievals of critical information (no more hiking to the file room), and putting power in the hands of HR leaders to tackle more pressing strategic initiatives instead of pushing paper all day. Great start to the day.
Schoox
What they do: Your mother's learning management system (LMS) wasn't built for a modern world. Matrixed organizations, virtual learning, and other complexities make a legacy LMS look like a horse and buggy next to a modern automobile. Schoox is a modern, cloud-based learning and talent solution that helps employers to see the impact of learning on the business.
My thoughts: I've seen a lot of learning technology in my time, and yet I am still amazed at what Schoox has built and continues to expand upon. I can dig into different things, but one of them that is specifically interesting is the focus on connecting learning with business outcomes. Schoox is doing this in a few different ways, from helping the organization to see its full picture of capabilities (called "Knowledge Fuel") and a specific functionality around correlating learning activities with business KPIs and metrics. It's sorely needed in the market and I am excited to see this continue to evolve.
Engagedly
What they do: Performance is no longer about an annual session to look at all of an employee's faults and issues. It's about enabling performance, not just managing it. That's where Engagedly excels.
My thoughts: I told the Engagedly CEO that I smiled big when I saw their focus on shifting from performance management to performance enablement. Our research shows that high performing employers are more likely to focus on growth and development, recognition, and strengths as parts of their performance processes. Engagedly is helping companies to tackle those and other areas to deliver better outcomes for the talent they support.
Talroo
What they do: Matching candidates with jobs. Marketing jobs to the right candidates. Finding hidden pools of talent. These are just some of the challenges facing employers that need to hire talent today. Talroo supports innovative talent acquisition teams that want real solutions to these and other common issues by offering smarter and more effective matching and insights that power better decisions.
My thoughts: Recruiting is more than just posting a requisition and waiting for resumes, and Talroo is doing some incredible work in helping to market and target jobs to the right people. Talroo helps with a few different things, but the piece I was most intrigued by was the Insights product. It analyzes millions of searches and codifies that information to help companies answer three critical questions: "where does talent exist," "what are the best performing job titles," and "what are competitors doing?" The sheer value of answering those questions unlocks new value for talent acquisition leaders and enables a more strategic approach to hiring.
Paylocity
What they do: Small and midsize organizations (SMBs) have different needs from those with 5,000 or 10,000 employees. They need to pay and manage the workforce, but this is often driven by an understaffed HR team or a business owner with HR responsibilities, depending on the size. Paylocity helps employers with their people needs from payroll and core HR to talent, learning, and more.
My thoughts: Wow. I expected to see a pitch like I have for lots of other providers serving the SMB market over the years and was very pleasantly surprised instead. Paylocity is tackling a challenging space and has impressive growth numbers, which is a testament to two things that were readily apparent in the discussion. First, the leadership team really listens to customers and treats them as cocreators in the product direction and focus, not just a source of revenue. Second, the product is innovative and forward-looking (the team had embedded video capabilities before COVID hit the world, for instance) beyond what you would expect from the typical SMB player. This one may have surprised me more than any other briefing this week in terms of expectations versus reality.
SchedulePop
What they do: Preparing employees to work a variety of shifts and schedules involves a significant amount of resources, and many companies struggle to make it work. This isn't just a business process–it's an opportunity to help employees feel like a valued part of the team. SchedulePop handles that scheduling deftly.
My thoughts: SchedulePop is hitting one of the core blocking and tackling issues that face employers today. With COVID highlighting the importance of frontline workers and putting them in a spotlight like never before, employers are realizing it's critical to be able to have the right talent at the right place at the right time. One of the components that was especially interesting was helping managers go beyond the 24-hour or 7-day scheduling window to think strategically about how fluctuations in business operations may drive the need for staffing up or down. It's great to see this from a more strategic angle.
Global Upside
What they do: Employers are increasingly looking at international expansion as a way to find and acquire the talent they need. Our research shows that firms are putting operations in different countries as a way to get closer to their customers and be more responsive, but it's also a way to reach talent they don't have easy access to in their home country. Global Upside is supporting employers that need to expand globally.
My thoughts: Mihi from Global Upside is a tool that understands the unique company global requirements in addition to the country-specific requirements as well. This is a clear hurdle that employers face–as they expand from operations in two countries to four countries, for example, it's not twice as hard, it's five times as hard, because every hire is subject to different rules, requirements, and treatment both in practice and within the system. In my own professional experience as an HR leader with employees in other countries, I know the pain of trying to manage these disparate experiences and requirements. I have a deep appreciation for those providers like Global Upside that are helping to solve these challenging issues with international growth.
Day Three on the Horizon
Companies we'll connect with on day three, including a wrap up of what we expect to see from the HR tech market in 2021:
Vervoe
BetterWorks
Harbinger Group
Waggl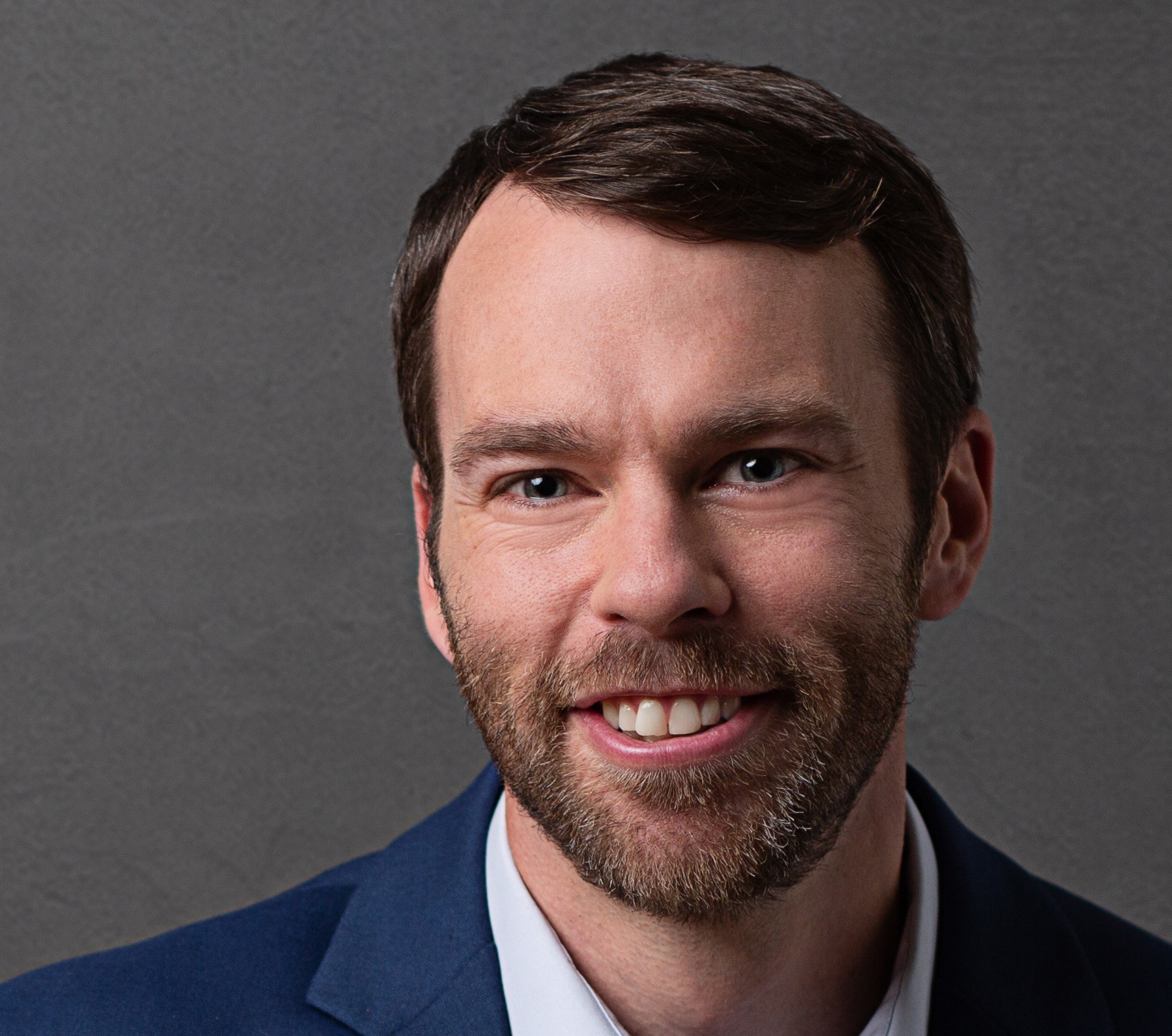 Ben Eubanks is the Chief Research Officer at Lighthouse Research & Advisory. He is an author, speaker, and researcher with a passion for telling stories and making complex topics easy to understand.
His latest book Talent Scarcity answers the question every business leader has asked in recent years: "Where are all the people, and how do we get them back to work?" It shares practical and strategic recruiting and retention ideas and case studies for every employer.
His first book, Artificial Intelligence for HR, is the world's most-cited resource on AI applications for hiring, development, and employee experience.
Ben has more than 10 years of experience both as an HR/recruiting executive as well as a researcher on workplace topics. His work is practical, relevant, and valued by practitioners from F100 firms to SMB organizations across the globe.
He has spoken to tens of thousands of HR professionals across the globe and enjoys sharing about technology, talent practices, and more. His speaking credits include the SHRM Annual Conference, Seminarium International, PeopleMatters Dubai and India, and over 100 other notable events.