2022 Was Another Record Year for HR Tech: See 20+ M&A Activities that Shaped the Market
Last year one of our most popular posts on the blog was a recap of some of the 2021 M&A activities across the HR Tech landscape. When you juxtapose that with the fact that 2021 was the biggest year ever for the HR technology market in terms of investment, we just couldn't go without sharing the biggest pieces of the last 12 months and highlighting a few of the notable 2022 transactions for their specific value. We tracked more than 100 different mergers and acquisitions across the HR technology space, and some of the ones we think are interesting or particularly notable are listed below.
What's most exciting for us is that many of these companies that are succeeding and shaking up the industry are also winners in the HR Tech Awards program (now accepting 2023 submissions), a clear indication that the judges in our program see significant value in what these firms are bringing to the market for their clients.
Credit where it's due:
I read the Starr Conspiracy's work on a weekly basis and respect their analysis of the market. If you want to get up to speed, sign up for their newsletter here.
I follow the team at HRTech.in–Sriram and team do fantastic work. You can see their breakdown of 2022 activities here.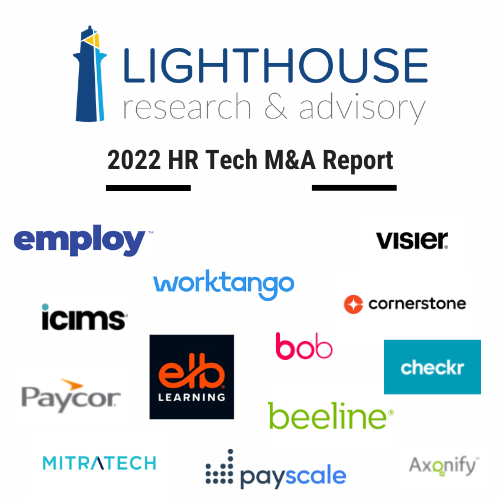 Overall HR Tech M&A Trends and Insights
Analytics and deep insights for the win: we're seeing more companies that target and acquire or acquihire a team that provides the expertise to embed intelligence/analytics into existing technology (whether that be true people analytics, skill analytics, or other areas). We saw some of this in 2021, more in 2022, and we expect it to continue into 2023. This is a way to make legacy technology smarter and more competitive with newer technologies entering the market.
Market consolidation continues: when money tightens up, startups with a shorter runway of cash need an exit, and providers with cash are able to pick up valuable technology (and hires, at times) to consolidate the market and potentially increase their ability to serve customers with new features.
Hiring was THE trend of Q1-Q3 2022: because of the priority on hiring over the last year, there's more volume in that area than any other. Hiring is always big on VC funding and M&A activity, but the demand from employers was off the charts for any tool that could help them source better, screen faster, or hire more intelligently. While it has cooled somewhat, many frontline companies are still hiring full speed, and my new book Talent Scarcity will show what the future holds in this area.
Key 2022 HR Technology Mergers and Acquisitions
HCM, Analytics, and Core HR Systems
Talent Acquisition and Hiring
Talent Management and Employee Engagement
Perceptyx acquired Cultivate for AI-powered coaching to support action-oriented planning that integrates into the flow of employee listening strategies.
Kazoo (formed from a merger of HighGround and YouEarnedIt in 2019) picked up WorkTango and renames itself after the acquired company, offering everything from performance and employee listening to engagement and recognition tools under one banner.
SilkRoad Technology, the pioneer in onboarding technology, grabbed Entelo, a recruiting technology provider.
Learning Management Technology
Compensation Management Technology
beqom, a leading rewards provider, acquired Our Tandem, a continuous performance management provider.
Payscale, a compensation technology and data provider that has merged and acquired multiple companies in recent years (Payfactors, Curo Compensation) picked up Agora, a provider of pay communications and pay transparency tools.
Workplace Wellness and Wellbeing
Dynamic/Flexible Work
Beeline, one of the leading providers of software to manage contingent workers, acquired Utmost, a modern platform for managing the extended (non-employee) workforce.
The Bottom Line
In spite of the continuing challenges from an economic perspective, 2023 is poised to have some interesting activity as companies with cash will acquire and add technologies from firms that might not be able to weather the storm. Stay on top of the latest by following our ongoing research and published insights across the HR technology market.
Curious what we do at Lighthouse?
We work with employers by providing advisory services around 1) the vast HR technology landscape and 2) the talent trends and practices that matter most to the modern workforce.
We work with solution providers and vendors that want to cut through the noise, set themselves apart, and understand today's buyer priorities. We use a combination of advisory, research insights, market intelligence, and custom research to support our partners. Contact us for additional information.
HR Tech Awards opens for submissions on January 9th: learn about benefits of participation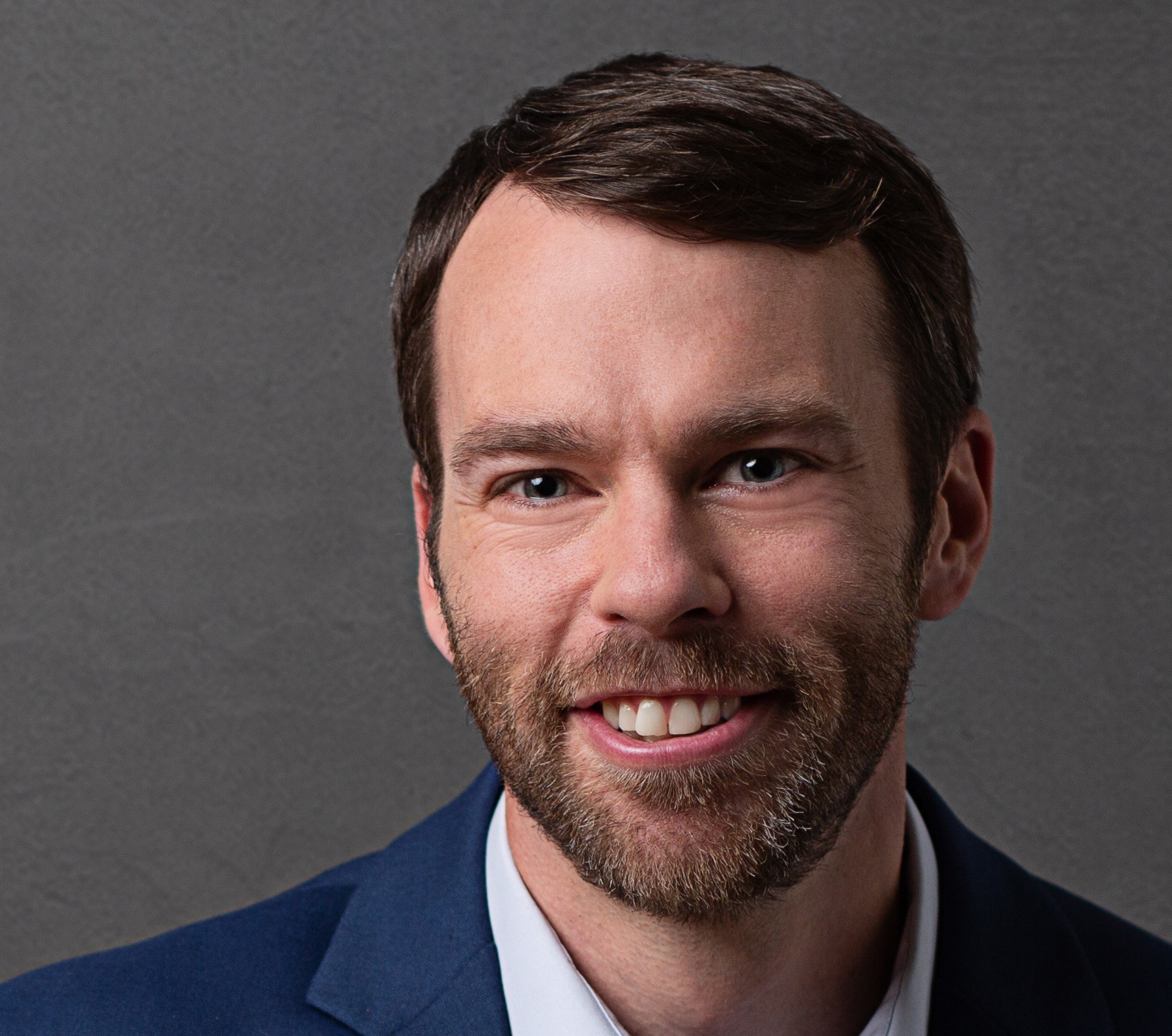 Ben Eubanks is the Chief Research Officer at Lighthouse Research & Advisory. He is an author, speaker, and researcher with a passion for telling stories and making complex topics easy to understand.
His latest book Talent Scarcity answers the question every business leader has asked in recent years: "Where are all the people, and how do we get them back to work?" It shares practical and strategic recruiting and retention ideas and case studies for every employer.
His first book, Artificial Intelligence for HR, is the world's most-cited resource on AI applications for hiring, development, and employee experience.
Ben has more than 10 years of experience both as an HR/recruiting executive as well as a researcher on workplace topics. His work is practical, relevant, and valued by practitioners from F100 firms to SMB organizations across the globe.
He has spoken to tens of thousands of HR professionals across the globe and enjoys sharing about technology, talent practices, and more. His speaking credits include the SHRM Annual Conference, Seminarium International, PeopleMatters Dubai and India, and over 100 other notable events.