2021 Was the Biggest Year Yet for HR Tech: See 30+ of the Top M&A Activities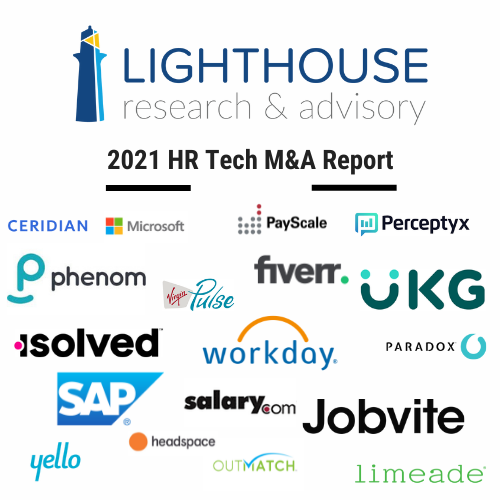 Last year one of our most popular posts on the blog was a recap of some of the 2020 M&A activities across the HR Tech landscape. When you juxtapose that with the fact that 2021 was the biggest year ever for the HR technology market in terms of investment, we just couldn't go without sharing the biggest pieces of the last 12 months and highlighting a few for their specific value. We tracked more than 80 different mergers and acquisitions across the HR technology space, and some of the ones we think are interesting or particularly notable are listed below.
What's most exciting for us is that many of these companies that are succeeding and shaking up the industry are also winners in the HR Tech Awards program, a clear indication that the judges in our program see significant value in what these firms are bringing to the market.
Overall Trends/Insights
Global Expansion: As with 2020, several key acquisitions linked to opening up new customer segments in different areas of the world, enabling faster future growth. We are increasing our global research this year as a result of some of these changes and due to the increasing pace of virtual work. We're talking with more employers that have gone into multinational operations than ever before, and this pace is only increasing. Software providers are working hard to keep pace.
Recruiting is On Fire: Talent acquisition is always a hot space, and in the last two years, more than 70% of the M&A activity we tracked was around consolidation and growth investments within the recruiting world. This has led to fragmentation and increasingly granular functionality for different providers (for instance, one company that started up in 2021 is all about using recruiter conversations as a sort of "deal desk" for job offers and competitive pay intelligence). Taking a broader lens, these niche features almost always end up rolling up into larger recruiting systems over time through consolidation and attempts to keep pace with cutting-edge features.
The Data Play: While legacy players in HR tech can't be quite as nimble as a startup, they have one advantage that startups don't: years of historical data. In years past, this was often seen as a more neutral component–not really good or bad. But with the increase in machine learning and artificial intelligence (second edition of my book AI for HR coming out shortly, by the way!), that data can be used to train models and enable those companies to move faster and make better decisions. You'll see some companies with the data acquiring others with the AI intellectual property. You'll see others merging to bring bigger data sets together. Either way, it's data for the win.
HR Tech Awards is now accepting submissions for the 2022 program: learn about benefits of participation
Key 2021 HR Technology Mergers and Acquisitions
HCM, Analytics, and Core HR Systems
Workday, one of the biggest HCM vendors in the world, acquired Peakon, an engagement and employee voice platform. We wrote about that when Workday made the Peakon acquisition announcement, so you can see the full breakdown and background there. Workday also snagged VNDLY to support hiring flexible/on-demand talent.
isolved, one of the leading HCM providers for SMB firms, picked up Givful to allow employers to enable giving through worker contributions. But more importantly, they also grabbed Trendata, which plugs powerful analytics and data visualization tools directly into the isolved system. Note: I've put eyes on this already and am very impressed by the capabilities already present. I expect to see more providers going beyond canned reports to giving users control over how they access, organize, and use their data.
UKG, the combined company after Kronos and Ultimate Software joined forces, acquired Great Place to Work, known for its surveys and best practices for creating companies that drive engagement and connection with the workforce. This is an intriguing piece since GPTW isn't as much a tech company as much as it is a company that can highlight activities that drive employee connection and value. UKG has always been a people-focused company (both product and behind the scenes) so this will be exciting if the company can bring those insights into the core product.
SAP picked up a company called SwoopTalent. Swoop has been around for years now, but they were not very high profile. Their leaders built a product to integrate data sets and create more intelligent decisions in a powerful way, and that IP (focused on data and AI) now resides with SAP.
Ceridian, known for its Dayforce HCM platform, went on a spree of acquisitions in 2021, gathering ADAM HCM to increase its global reach in Latin America, Ascender HCM to increase its global reach in APAC, and Ideal to drive AI adoption and value within Ceridian's talent systems. The company picked up a Workday exec on its leadership team and is nearing the $1B mark. Definitely worth watching.
TriNet, a key player in the SMB HCM space, picked up Zenefits, a company known for revolutionizing the broker space by offering free software to employers in exchange for becoming a broker of record for insurance purposes.
Talent Acquisition and Hiring
Phenom, an HR Tech Award winner and leader in the talent experience management space, picked up Talentcube, a video-based hiring solution. In the words of Phenom's CEO, the focus of this is increasing "authenticity… accessibility… and automation" within the hiring process. The company's recent AI Day announcements set out some powerful commitments to employers, including $25M in free services (learn more).
A perennial star on this list is Jobvite. Since the acquisition of the company by K1, Jobvite continues to bring other capabilities into the fold to strengthen its position and stand out from the crowd. In 2021 the company merged three brands serving different customers and segments: Jobvite (applicant tracking and marketing technologies for SMB through enterprise), JazzHR (SMB recruiting solution), and NXTThing RPO (recruiting services provider). In a very crowded talent acquisition market, Jobvite has the technology and services in-house to serve virtually every company out there.
Criteria, a longstanding assessment provider, picked up Alcami, a video interview solution. This continues our trend we identified a couple years ago with companies looking to humanize assessments AND bring another layer of objective data into video interviews at the same time.
Paradox, one of the leading chatbot and conversational recruiting tools in the market, acquired Traitify, known for its speedy assessment platform well-suited to hourly and high volume hiring. Paradox also picked up Spetz, an Israeli startup, to grow its global presence and development capability.

Analyst Note: in our latest analysis of the recruiting chatbot market, we see Paradox almost as the "last man standing" from the crowded space we saw three years ago. In the last 24 months, Stepstone acquired Mya, Pandologic acquired Wade & Wendy, Phenom acquired MyAlly, and HireVue acquired AllyO.

Yello and WayUp merged operations but will continue to operate as separate brands. Yello is known in the early talent recruiting space (college hiring) for its recruitment marketing technology and WayUp brings together internships and jobs for students and recent grads.
OutMatch has also shown up on this list for multiple years, picking up Launchpad Recruits, Wepow, and other solutions in recent years. In 2021, OutMatch snagged Harver, a high volume hiring and screening tool, and has already begun the process of rebranding as Harver on a global scale.
Burning Glass and Emsi, two of the key players in labor market intelligence, merged together. With a bigger focus on hiring, candidate availability, and labor market ebbs and flows, this is a powerful combination.
Bullhorn, the leading talent acquisition tool for staffing firms acquired Sirenum and cube19.
Textkernel, one of the systems that powers a significant portion of resume parsing technology, acquired Sovren, its primary competitor.
Talent Management and Employee Engagement
LTG (Learning Technologies Group), a portfolio company with a slew of amazing firms across learning, development, and talent management, picked up Reflektive, a modern performance management solution.
15five, a top player in performance management software, spent $50M for Emplify to round out its capabilities in engagement and manager enablement.
Microsoft picked up Ally.io to power Microsoft's Viva (employee experience) solution. With Microsoft having LinkedIn, Glint (employee engagement), and LinkedIn Learning (formerly Lynda.com) under its umbrella, this seems like a natural step for the company into the HR tech world.
Perceptyx, one of the top players in employee engagement solutions, brought CultureIQ (surveys) and Waggl (voice of the employee platform) into the fold, giving it a breadth that is rare in the employee experience space. We're excited to see these capabilities come together under one roof.
Cornerstone was acquired by Clearlake Capital for $5.2 billion. The rollup over the years has been pretty incredible to watch: Halogen (performance for SMB) was acquired by Saba in 2017. Lumesse (enterprise talent/performance) was acquired by Saba in 2018. Saba (learning, talent, performance) was acquired by Cornerstone in 2020.
Learning Management Technology
Axonify, the leader in training and performance enablement for frontline workers, acquired mLevel.
Udemy, one of the leaders in democratizing learning content, acquired CORP/U to bring cohort-based learning into the company's offerings.
Skillsoft, a leader in learning content and technology, snagged Pluma to expand its leadership development capabilities within the Skillsoft Percipio learning platform.
Compensation Management Technology
One of our biggest research studies last year was on the compensation technology market, highlighting key players, capabilities, and more. Each of the companies below were listed in that report in more detail with product information and differentiators.
Willis Towers Watson acquired Jobable, bringing data science into its products in a powerful way. This set of expertise and technical capabilities powers instant pay data rating by skills and other product capabilities.
Salary.com scooped up Turetsky Consulting, expanding its service and analytics capabilities with an industry veteran and deep expertise.
Payscale upped the ante by buying competitor Payfactors. Then it turned around a few months later and purchased key industry player Curo Compensation, known for its pay equity capabilities, to help Payscale stand out from the crowd.
Workplace Wellness and Wellbeing
We have new research coming out on worker mental health very soon. We saw in the data that while the vast majority of employers say they are working to make advances in support of worker mental health, the workforce isn't feeling the love. It's a real challenge. But the positive side of it is that most workers say they would be willing to stay in a job longer if their company supported them with mental health benefits.
Virgin Pulse, a leader in the workplace wellbeing segment, snagged Advanced Plan for Health to dive into health analytics as well as Welltok for its multichannel communications capabilities.
Headspace and Ginger, two key companies in the employee mental health space, merged to create a comprehensive digital wellbeing platform supporting over 100 million lives in 190+ countries.
Limeade, a workplace wellbeing provider, grabbed TINYpulse, one of the first employee pulse survey tools on the market. This will allow Limeade to offer a more well-rounded solution to its customers.
Dynamic/Flexible Work
The newest data we have from our Great Reprioritization study shows that flexible work is the #1 thing employees want, but they don't just want to work remotely. The specific thing they want more than anything else? More autonomy/flexibility in how they execute on their goals and deliverables within the scope of their job. 
Fiverr had multiple acquisitions, including Working Not Working (accessing a marketplace of creative talent), CreativeLive (learning platform for creatives), and Stoke (tool to enable freelancer engagement and management for corporate users). While Fiverr may not be on the top of anyone's list as an HR tech firm, they are stepping into the on-demand workforce space (joining Upwork, Freelancer.com, etc.) with their offerings to employers both in terms of talent and in terms of technology.
A few other acquisitions in other categories above could have easily fit here as companies are looking at how to enable remote and more flexible/dynamic work.
The Bottom Line
In spite of the continuing challenges of the pandemic and false starts at returning to the workplace, 2022 is poised to be an even stronger year based on all early indications. Stay on top of the latest by following our ongoing research and insights across the HR technology market.
Curious what we do?
We work with employers looking to understand 1) the vast HR technology landscape and 2) the talent trends and practices that matter most to the modern workforce.
We work with solution providers and vendors that want to cut through the noise, set themselves apart, and understand today's buyer priorities. One way is through our HR Tech Awards program, but there are other avenues as well.
Connect with us if you'd like to learn more.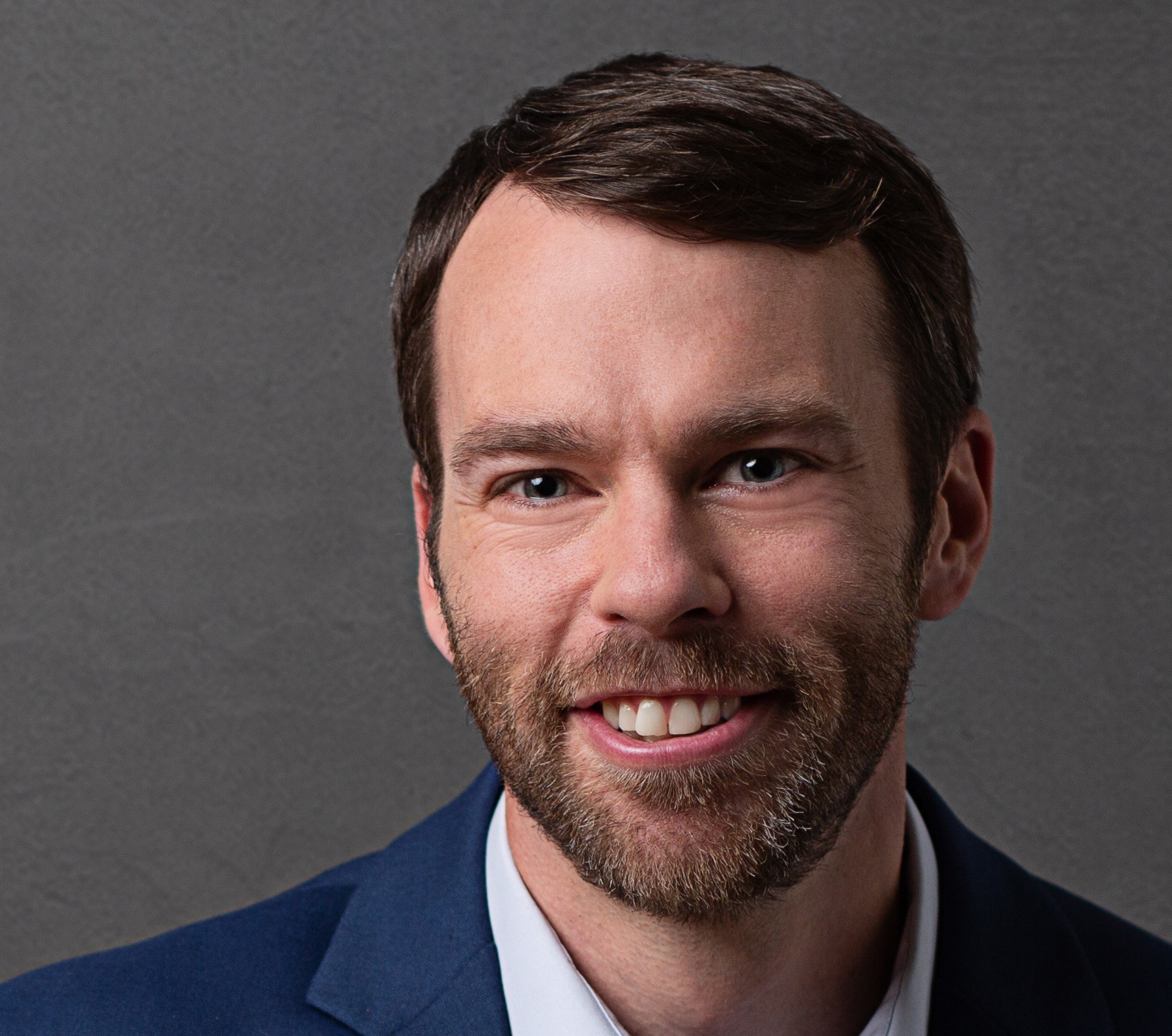 Ben Eubanks is the Chief Research Officer at Lighthouse Research & Advisory. He is an author, speaker, and researcher with a passion for telling stories and making complex topics easy to understand.
His latest book Talent Scarcity answers the question every business leader has asked in recent years: "Where are all the people, and how do we get them back to work?" It shares practical and strategic recruiting and retention ideas and case studies for every employer.
His first book, Artificial Intelligence for HR, is the world's most-cited resource on AI applications for hiring, development, and employee experience.
Ben has more than 10 years of experience both as an HR/recruiting executive as well as a researcher on workplace topics. His work is practical, relevant, and valued by practitioners from F100 firms to SMB organizations across the globe.
He has spoken to tens of thousands of HR professionals across the globe and enjoys sharing about technology, talent practices, and more. His speaking credits include the SHRM Annual Conference, Seminarium International, PeopleMatters Dubai and India, and over 100 other notable events.