HR Tech Award Winners 2020 Announced
This has been a year unlike any other, but one thing that has been steadfast in the last few months is the support that the HR technology industry is offering to the business community. Employers hiring, managing staff, supporting performance, measuring engagement, and so many other tasks and processes have continued to be supported in the face of so much change.
We have a new study coming out next month on the role of HR technology in organizational agility and resiliency. What we found is quite intriguing: there's not only a connection between the two, but there's some evidence that HR technology is a true enabler of business agility.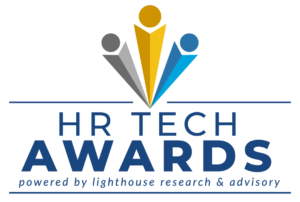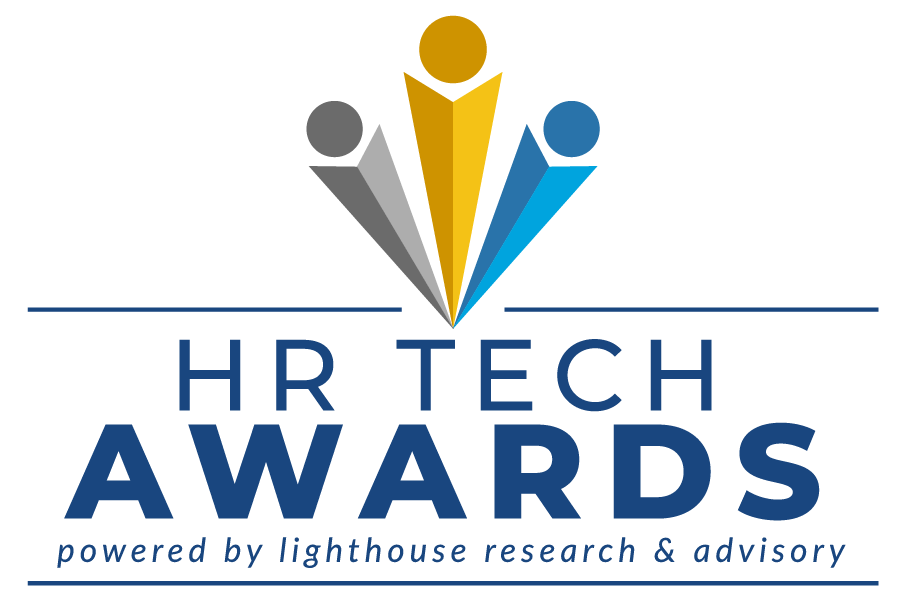 That said, let's take a moment to thank the amazing companies that entered this year's HR Tech Awards program. We had dozens of submissions and our judging panel has spent the better part of the summer examining, testing, reviewing, and scoring the entries. The result? A set of winners across learning, talent, and HR that demonstrate the value that HR technology plays in the workplace.
Examples include:
An application that measures and drives resilience for individual workers (meQuilibrium)
A tool that examines every candidate source for a single search to find the best fit candidates (HiringSolved)
A system that evaluates the business impact of health interventions (Springbuk)
You can see the livestream announcement video with some of the reasons why each provider was scored so highly by our judges on the HR Tech Awards 2020 Winner page.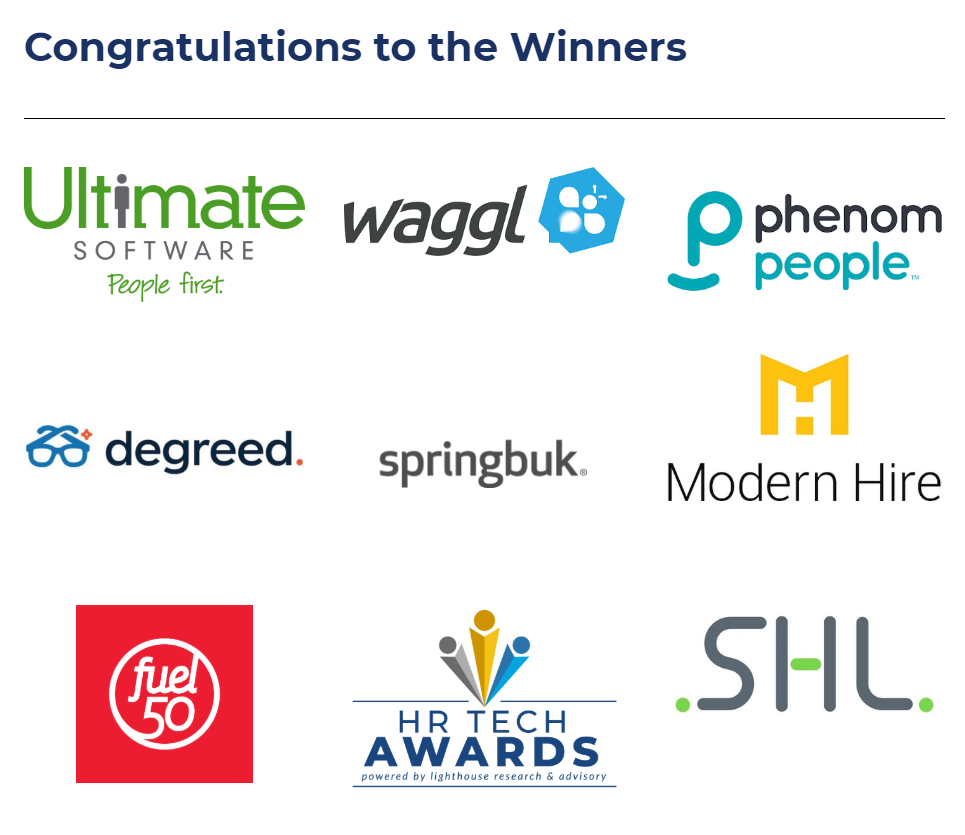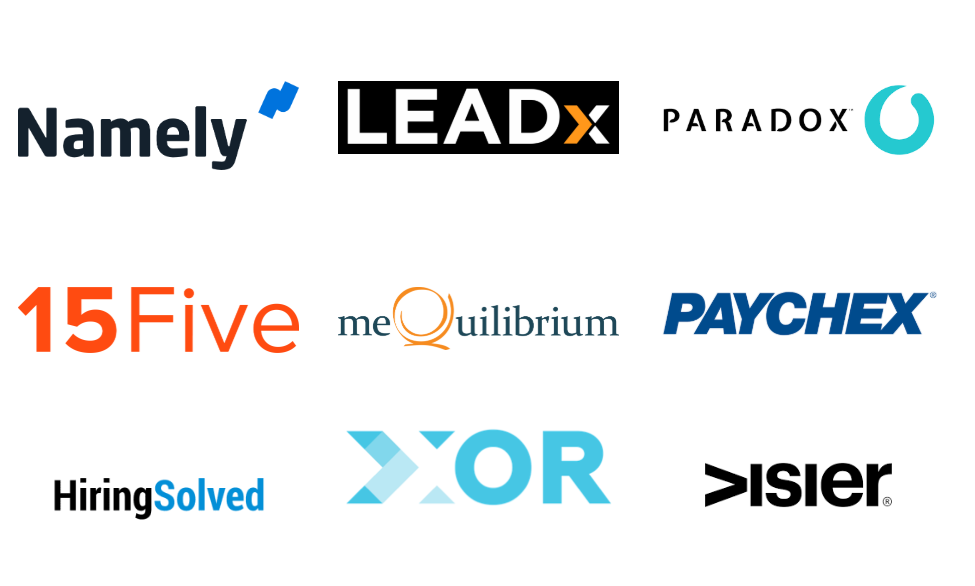 Comments from some of the incredible winners:
15Five
"We are honored to be selected as one of the HR Tech Awards winners. It's great validation of our Best-Self Management philosophy and mission to create highly-engaged, high-performing organizations by helping people become their best selves, through a combination of software, education, services, and community." 15Five CEO and co-founder, David Hassell
Paychex
"We are honored that Paychex Flex® has been recognized by Lighthouse Research & Advisory as the 'Best SMB-Focused Solution' in the Core HR/Workforce category. Our solution is designed to simplify the complexities of HR, payroll, and benefits for America's businesses. HR professionals are looking for simple and powerful solutions to help them stay connected with their employees, especially during uncertain times like we are all facing today. We value and appreciate this important industry recognition of our team's efforts in simplifying work for our 680,000 customers and their employees." Tom Hammond, Paychex Vice President of Corporate Strategy and Product Management.
XOR
"In a time of great hiring complexity, XOR is proud to be providing HR and recruiting teams with simplicity through our all-in-one communication platform with texting, calling, video, and AI chatbots. Thank you Lighthouse Research & Advisory for this incredible honor." Aida Fazylova, CEO and Co-Founder
Modern Hire
"We're thrilled to be named as a winner in this year's HR Tech Awards. At Modern Hire, we focus relentlessly on delivering a hiring platform that uses trusted science and proven technology to improve the candidate experience and help enterprises make smarter hiring decisions. This award recognizes that we're leading the way in this regard within the talent acquisition space."  Brian Stern, President of Modern Hire
Waggl
"Waggl is honored and humbled to be the HR Tech Awards in the category of Talent Management," said Michael Papay, Co-founder and CEO, Waggl. "We feel fortunate to have a valuable and essential solution that provides hundreds of thousands of employees with the opportunity to have a Voice, and in turn helps our base of 120 customers strengthen culture, improve the engagement of their people, and navigate these turbulent times. The passion, commitment, and resiliency of our team has been remarkable — we've never worked harder because we've never more clearly seen the importance of our mission of empowering the voice of the employee to improve work. I'm as proud as I've ever been of this group."
Visier
"Visier is honored to be recognized as a leader in driving real business impact from HR to the overall business. Congratulations to all the other winners of this year's HR Tech Awards!"- Ryan Wong, CEO
Paradox
"I always tell our team that we don't build for awards, we build for our clients — but it's an honor to be recognized by an esteemed panel of AI and HR Tech experts for the value we're creating for those clients," said Aaron Matos, Paradox's founder and CEO. "We're humbled to be in the company of some of today's leading HR tech companies. It's exciting to see real technology solving real problems for the industry and driving the innovation that will change the future of how work gets done."
LEADx
"We're really honored to have been recognized and to be among such accomplished companies. It motivates us to keep the innovation coming." Kevin Kruse, CEO/Founder at LEADx
SHL
"We built this technology to accommodate for the global nature of talent acquisition," said Jora Gill, SHL's Chief Digital Officer. "Organizations have to spend an enormous amount of time and cash to interview top candidates around the world, but our Virtual Assessment and Development Center cuts cost and time out of the process so hiring managers can focus on the person and fit. Even more so, this solution has become essential during the pandemic, as many customers have been forced into a virtual approach to talent acquisition and development."
meQuilibrium
"meQuilibrium is thrilled to be recognized in the inaugural HR Tech Awards as the Best Analytics, Measurement, and Business Impact Solution in the Talent Management category. This award underscores the value of people analytics focused on the most human aspects of employee experience — how people are thinking and feeling. meQuilibrium's resilience-building technology solution is a proven platform for impacting learning, wellbeing, retention, and talent outcomes, and we thank Lighthouse Research & Advisory for choosing us." Pam Boiros, Chief Marketing Officer, meQuilibrium
We will be featuring these winners in episodes of our new HR Tech Talks livestream show on LinkedIn and YouTube, and we will be sharing more about them in the coming months across all of our platforms. If you missed this year's program, our 2021 HR Tech Awards experience will open at the end of 2020, so stay tuned for more details.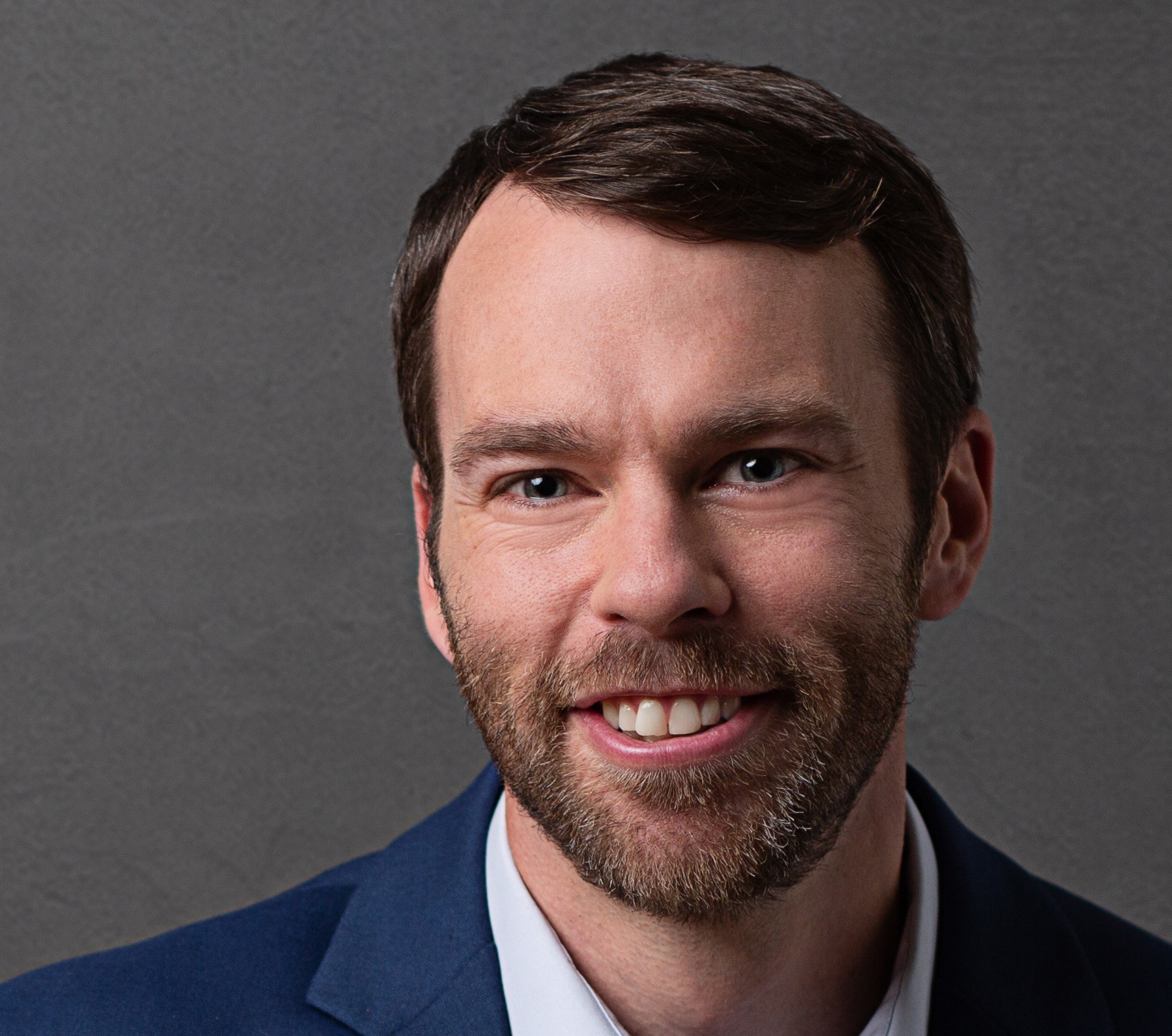 Ben Eubanks is the Chief Research Officer at Lighthouse Research & Advisory. He is an author, speaker, and researcher with a passion for telling stories and making complex topics easy to understand.
His latest book Talent Scarcity answers the question every business leader has asked in recent years: "Where are all the people, and how do we get them back to work?" It shares practical and strategic recruiting and retention ideas and case studies for every employer.
His first book, Artificial Intelligence for HR, is the world's most-cited resource on AI applications for hiring, development, and employee experience.
Ben has more than 10 years of experience both as an HR/recruiting executive as well as a researcher on workplace topics. His work is practical, relevant, and valued by practitioners from F100 firms to SMB organizations across the globe.
He has spoken to tens of thousands of HR professionals across the globe and enjoys sharing about technology, talent practices, and more. His speaking credits include the SHRM Annual Conference, Seminarium International, PeopleMatters Dubai and India, and over 100 other notable events.