What's in Store for Talent Acquisition in 2024? Join Our Livestream to Find Out
The period of time over the last year or two has led to some of the most interesting (and challenging) talent acquisition swings in the market in my entire working lifetime. Recruiting teams have been cut sharply by reductions in hiring as companies prepared for tough economic times, and we're seeing employers use more automation than ever before to take over pieces of the recruiting workload.
But more than just looking at what is behind us, most of us want to know what is ahead.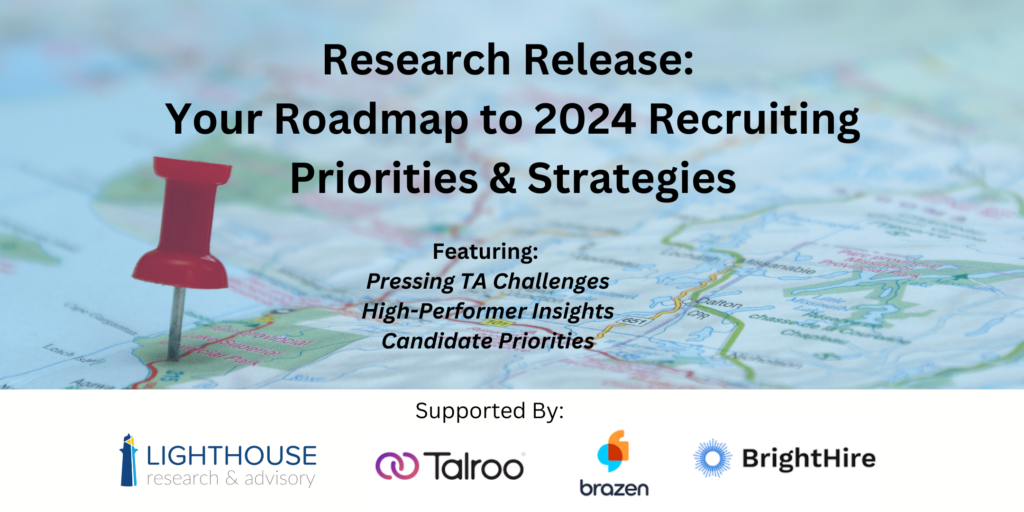 In our upcoming livestream, we'll look at some of our research that touches on:
Candidate preferences and priorities
Insights from high-performing, proactive talent teams
Pressing challenges for TA leaders
Click here to register for free. (Pending approval for 2.0 HRCI/SHRM credits)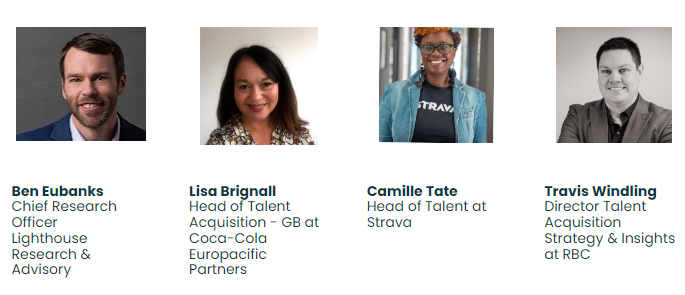 The event kicks off with an all star TA executive panel conversation featuring Lisa Brignall of Coca Cola Europacific Partners, Camille Tate from Strava, and Travis Windling from RBC. We will also have fireside chat conversations with talent acquisition leaders on key topics: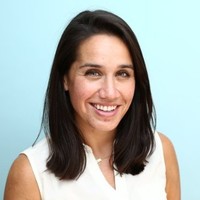 Interviewer training and best practices with Nicole Hirsch at Lattice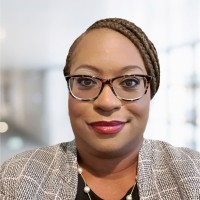 Creating stronger candidate communications strategies with Angela Pointer of Sentara Health.
Finally, I will wrap up with a look at some key research on hiring from our most recent trends study with William Tincup of Recruiting Daily.
We'd like to offer a big thank you to our partners for supporting this event: Talroo, Brazen, BrightHire, and Recruiting Daily. We hope to see you there!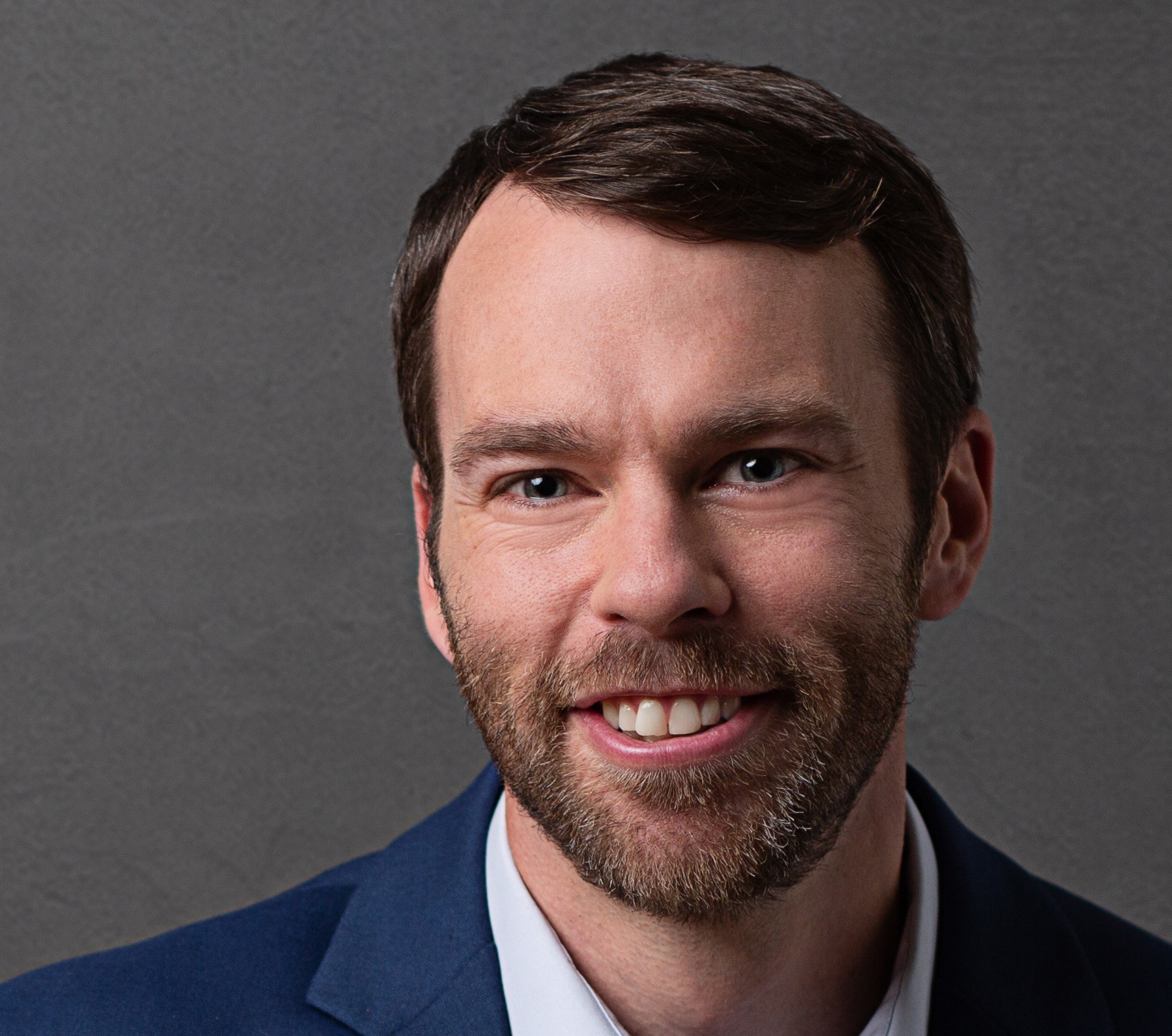 Ben Eubanks is the Chief Research Officer at Lighthouse Research & Advisory. He is an author, speaker, and researcher with a passion for telling stories and making complex topics easy to understand.
His latest book Talent Scarcity answers the question every business leader has asked in recent years: "Where are all the people, and how do we get them back to work?" It shares practical and strategic recruiting and retention ideas and case studies for every employer.
His first book, Artificial Intelligence for HR, is the world's most-cited resource on AI applications for hiring, development, and employee experience.
Ben has more than 10 years of experience both as an HR/recruiting executive as well as a researcher on workplace topics. His work is practical, relevant, and valued by practitioners from F100 firms to SMB organizations across the globe.
He has spoken to tens of thousands of HR professionals across the globe and enjoys sharing about technology, talent practices, and more. His speaking credits include the SHRM Annual Conference, Seminarium International, PeopleMatters Dubai and India, and over 100 other notable events.