Report: We Asked 800+ Employers about Virtual Recruiting [New Research]
This year our team is going deep on research. In a world like we've seen in the last 12+ months, it's easy for all of us to feel a little bit adrift and out of touch with reality. The best antidote is information, so we are committing to regular research into the market across all areas of talent, HR, and learning to help employers like you understand the real truth, how to adapt to change, and what competitive practices exist that you can adopt.
Our first study of this year, Talent Acquisition Trends 2021, has some amazing and intriguing insights for every company, regardless of your size, industry, or location. Below you'll find several of the high level insights from the study, and later this week we'll drop the first of several reports exploring the findings from more than 800 employers.
Also, don't forget that subscribers get our research for free. It comes out next week. The new report is live! Here's the page to download the research.
6 Key Research-Based Trends: How Talent Acquisition is Changing
The top focus areas in 2021 shifted heavily from the pre-pandemic priorities for employers early in 2020.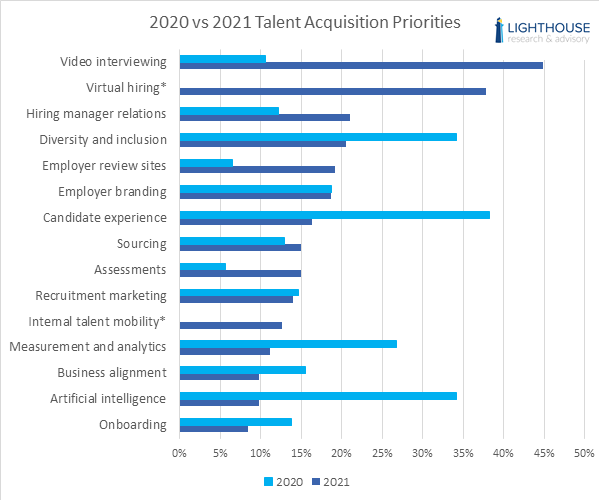 *Note: 2021 is the first year we've measured talent acquisition priorities for internal mobility and virtual hiring
Other key insights from the study:
In 2020, video interviewing was the clear winner across all categories of talent acquisition technology, seeing huge swings in adoption virtually overnight. However, recruiting leaders say it's also the number one priority in 2021 and into 2022. Even if face to face interviews rebound, there will always be a role for video interviews in the hiring process.
65% of companies said that 2020 exposed critical gaps in their talent acquisition technology stack, and 21% of all firms haven't yet filled those gaps, signifying a positive year for industry growth as employers work to shore up weak areas in their overall strategy and approach.
Only one in 10 employers say they haven't yet seen the value they expected from AI, chatbots, and other recruiting automation tools. These capabilities are rapidly becoming table stakes for the modern talent function, enabling teams to spend time on critical activities, driving a positive candidate experience, and increasing impact and value.
Two-thirds of employers expect to do more virtual/remote hiring in the coming year, extending and expanding the impact of virtual hiring methods on the business.
Employers say that the skills recruiters need are evolving in some ways. For instance, with the advent of more automation tech, employers say that a mix of hard and soft skills are important for recruiting teams, including: technical skills to leverage the latest technology, relational skills to connect deeply with candidates and hiring managers, analytical skills to be more data-driven and data savvy, and consultative skills to better partner with and serve the needs of the business.
The top three ways employers use newfound time generated from automation: sourcing, connecting with key candidates, and communicating with prospects in the hiring funnel, reinforcing additional key skill sets for the modern recruiter.
Talent mobility has become a greater priority for talent acquisition leaders, and the number one way they are attempting to solve the problem is by adapting existing recruiting tools. Right behind that? Procuring a tool to create a dedicated internal talent marketplace.
Want to see more insights from the study?
Today we're excited to announce that the free report is available for download (see link below). Here's the breakdown on the 800+ employers we targeted with the research.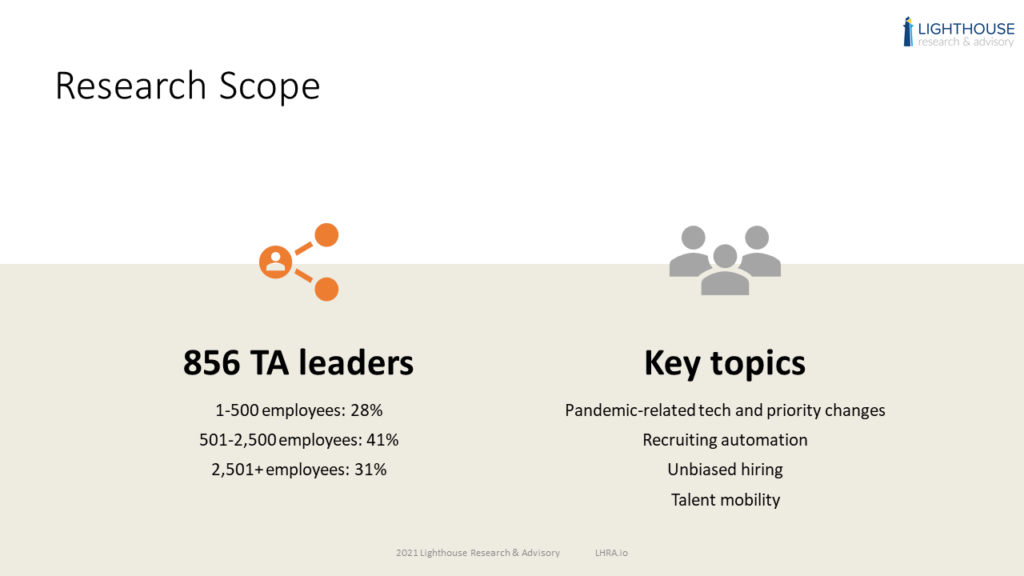 Get the Report
Get Deeper Insights
Over the next two weeks I'll be sharing pieces of the data with different audiences during a variety of webinars and webcasts.
If you'd like a sneak peek with me live, join me on the HR Tech Roundtable on April 15th to find out the top three findings in the research that every organization needs to know.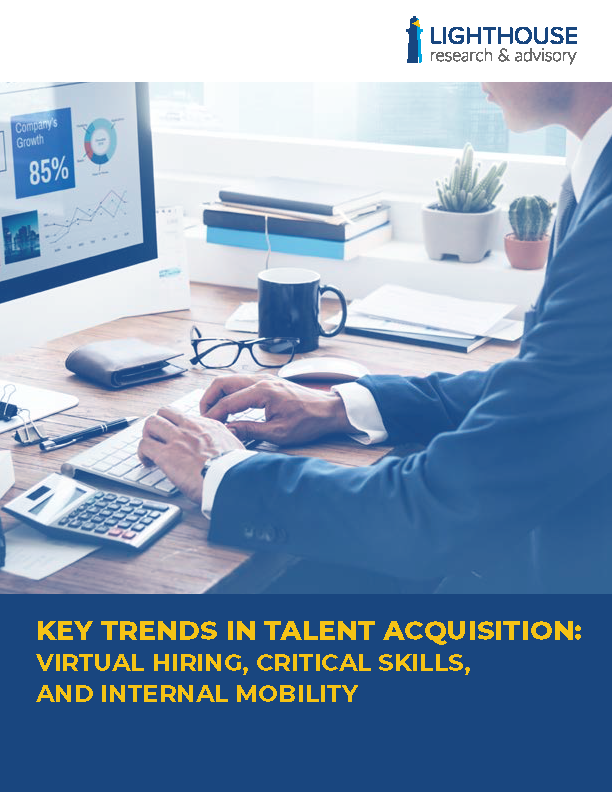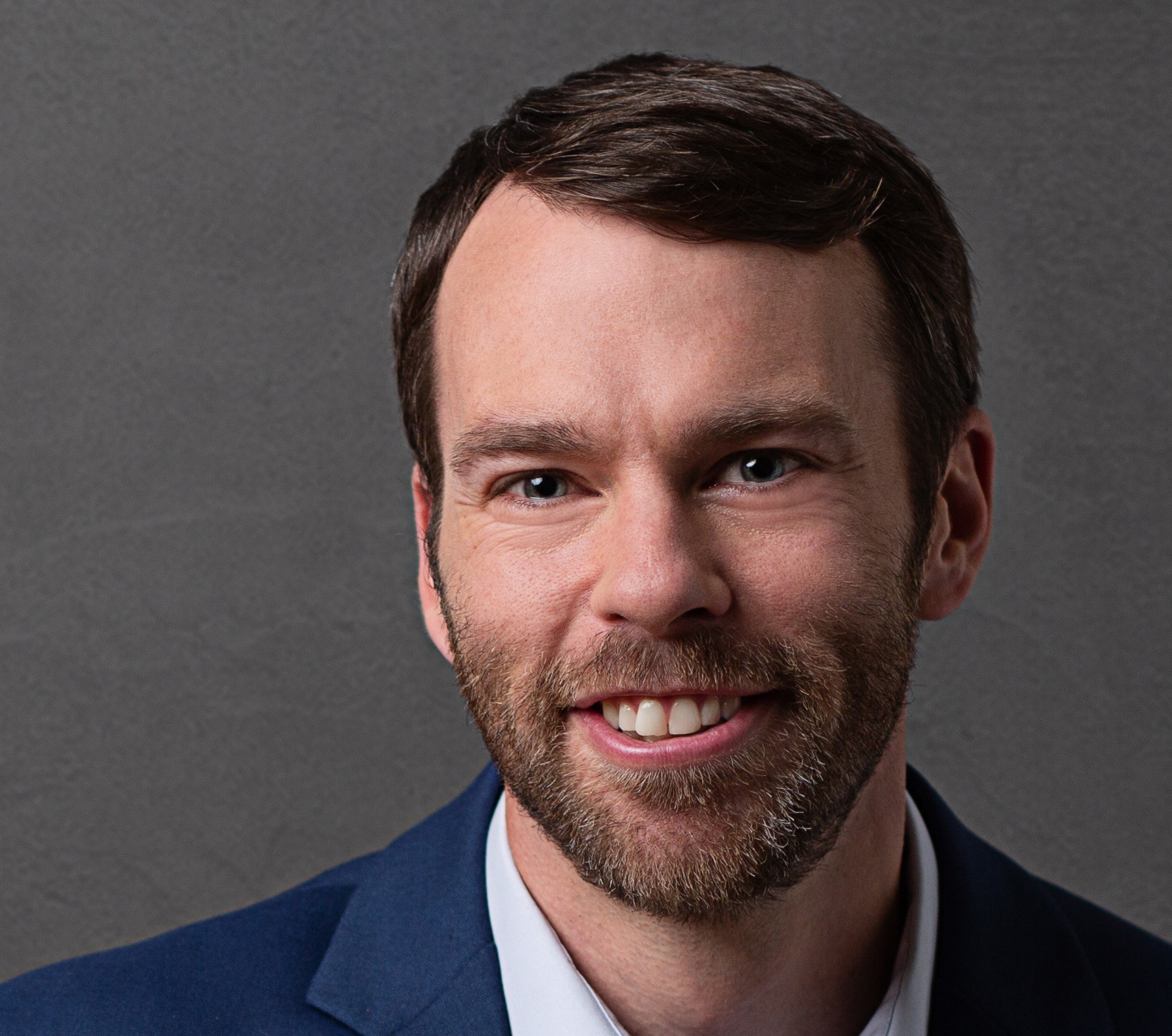 Ben Eubanks is the Chief Research Officer at Lighthouse Research & Advisory. He is an author, speaker, and researcher with a passion for telling stories and making complex topics easy to understand.