Developing a Talent Analytics Function: Build, Buy, or Borrow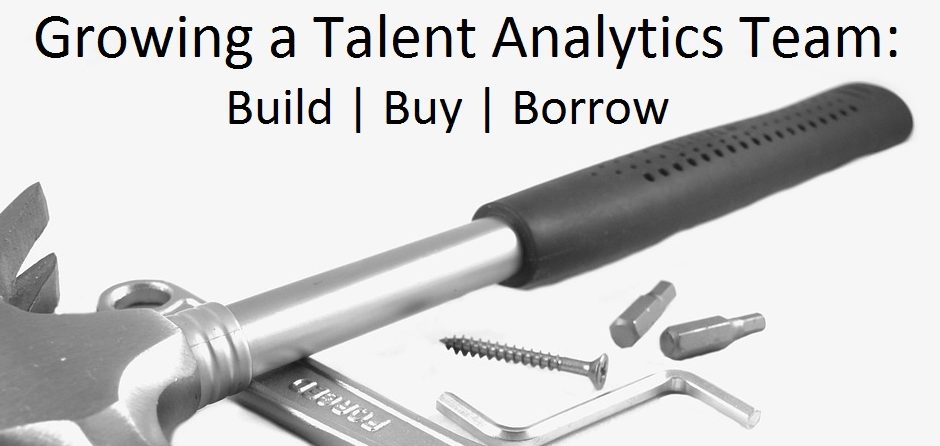 I'm currently in the midst of a research project examining how some of the best and brightest companies in the world hire people analytics talent. This is a part of that research. If you're interested in more details that don't make it into my blog or LinkedIn Pulse content, feel free to reach out to me.
Building a people analytics team for the first time isn't like hiring a new administrative assistant or a new accountant. In many cases, companies have never hired anyone for these types of roles, or they have limited experience hiring for the specific skill sets necessary for success. In the last eight months I have met with a variety of HR, talent, and learning leaders to understand more about how their organizations seek out, develop, and leverage these types of individuals. In the end the basic options for filling these roles are very similar to what we might expect, but there are interesting twists because of the uniqueness of where the role sits on the organizational chart.
In addition, building a need for analytics usage is similar to building the business case for strategic workforce planning. If someone walks in with a "strategic workforce plan" in a binder, drops it on your desk, and forgets about it, then they have failed at their goal. If the person in charge of this practice instead regularly checks the pulse of the organization's talent around hiring and development decisions, that's what is critical. In the end, it has to be a continuous, iterative process. It can't be static and based on a single snapshot in time, and that includes our discussion of talent analytics as well. It's not a destination, but an ongoing journey.
One key element to making the run at talent analytics stick within the organization is to adopt a more evidence-based approach to HR. When decisions of all types are filtered through the framework of evidence-based HR, it conditions the audience to always be looking for data to prove (or disprove) theory and conjecture. While there's nothing inherently wrong with opinions and ideas, it's always more powerful when you can demonstrate with evidence the potential results of a decision or direction. With that in mind, let's look at our three avenues for creating a powerful people analytics function: build, buy, or borrow.
Use Case 1: Building People Analytics Talent
Our Talent Acquisition team was growing, our company was about to go public, and we wanted to have a dedicated resource for analytics to help us stay on track of our goals. Scott Walker, who joined Opower as a sourcer, was already creating dashboards on the side for about six months and decided to take on analytics full-time. In his new role, Scott's responsibility was to provide departments with regular recruiting dashes. These dashes contained a wide array of metrics – everything from time to fill, to phone time, to pipeline funnel metrics.
In the Opower case study shared on the HR Open Source network, we see the company's adoption of talent analytics and the power it has on the credibility and results achieved by the talent acquisition function. It's a fascinating read, and what I liked in particular was the explanation of how the company's talent team used existing resources to flex them into analytics roles.
While the team didn't have a ton of experience with analytics specifically, it was clear that each person knew the team, the company, and the mission well. This allowed them to back into what to track, what was important, and so on. Again, I highly recommend the case study because it includes before and after images of dashboards and measurement practices to provide insight into the transition.
This is an example of how companies can build talent analytics teams by flexing internal talent to meet the new demands.
Use Case 2: Buying People Analytics Talent
Data scientist is the #1 best job in America. (2017 Glassdoor research)
There is quite a market for data scientists, and as Glassdoor's data shows, companies are trying to hire these workers to get on the analytics bandwagon. As part of this research project I have been examining data from a variety of companies. These are a few interesting examples of what companies are looking for in their talent analytics hires:
Facebook: Demonstrable leadership in the field: publications, public speaking, research. Expert knowledge of quasi-experimental and applied research design, including multivariate statistical analysis.
Shell: Experience with formulating hypotheses, interpreting and communicating results. Experience with HR data analysis is an advantage but not a requirement.
United Health Group: Preferred qualification-Workforce Planning experience in workforce analytics and forecasting
While many companies are hiring talent analytics teams, the requirements have some similarities and some differences, based on the company philosophy, industry, and maturity level.
This is an example of how companies can buy talent analytics teams by hiring for the key skills necessary for a strong measurement function.
Use Case 3: Borrowing People Analytics Talent
We took one of our data scientists and dedicated a portion of his hours to the HR function. He doesn't "get" HR, but it's my job to help ask questions, then he gathers data, and then I have to translate it into outcomes that make sense. I couldn't do it without him, and he wouldn't know what to gather and what it meant without me to interpret it.
-VP of HR for a German Manufacturing Firm
I was speaking at the IBM HR Summit last fall in Boston, and an attendee told me this as part of her company's story of growth and maturity in its people analytics function. This discussion intrigued me immensely, because this is how we can scale HR analytics practices quickly without having to wait on training or education to catch up.
The company in question was just getting started with analytics and didn't have the budget to hire a dedicated person for the talent team. It was hard to prove an internal business case for talent analytics without having something to show for it, so she gained the support to use an internal person as a part-time resource, enabling the HR team to improve its credibility with data and drive results in support of organizational objectives.
This is an example of how companies can borrow other talent to build an analytics team, sharing internal resources as the function develops over time.
For those of you at companies with a talent analytics function, I'd love to learn more about how you have made the journey. What direction did you take? What did you do right, or wrong, throughout the process?
For additional articles in this series on analytics, be sure to check out: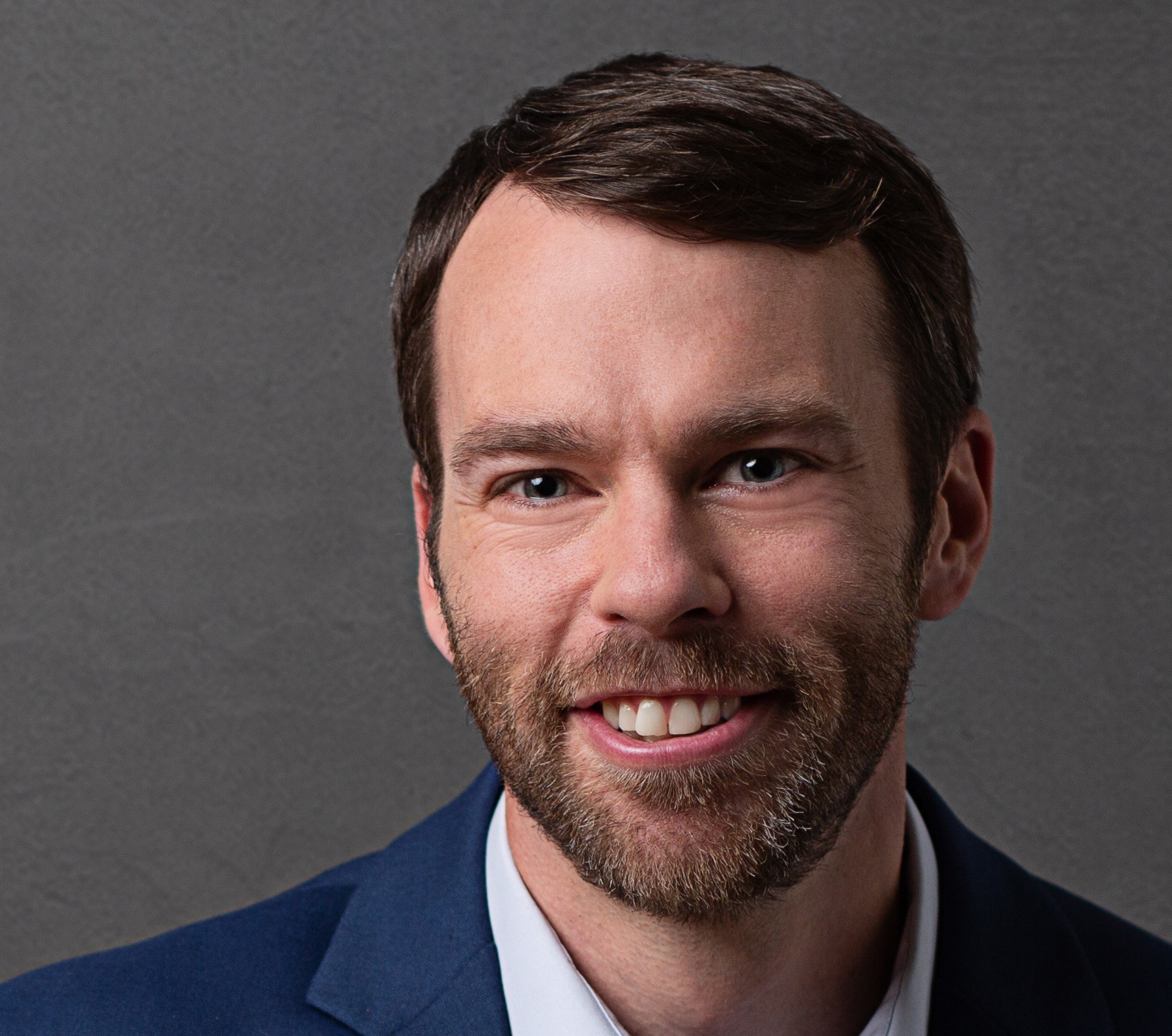 Ben Eubanks is the Chief Research Officer at Lighthouse Research & Advisory. He is an author, speaker, and researcher with a passion for telling stories and making complex topics easy to understand.