Talent Mobility Maturity Framework: Connecting Skills with Business Needs
Lighthouse is currently in the midst of some research on talent mobility, and it has been exciting to see how the philosophy around mobility is changing as more research comes out to illuminate the impact. We're working on two key pieces of research currently, one is a maturity framework and the other is a value chain. I discussed the maturity framework briefly during a recent webinar with IBM and the Human Capital Institute, but I thought I would explore it more fully here.
For purposes of this discussion, talent mobility is the term that we use to define talent practices focused on internal movement of talent to leverage skills to meet business objectives. In short: putting your internal talent where it needs (or wants) to go to solve business challenges.
Talent Mobility Maturity Framework
Not everyone adopts talent mobility for the same reasons and at the same pace. To that end, we have developed a maturity curve that examines the three levels of adoption: Passive, Active, Strategic.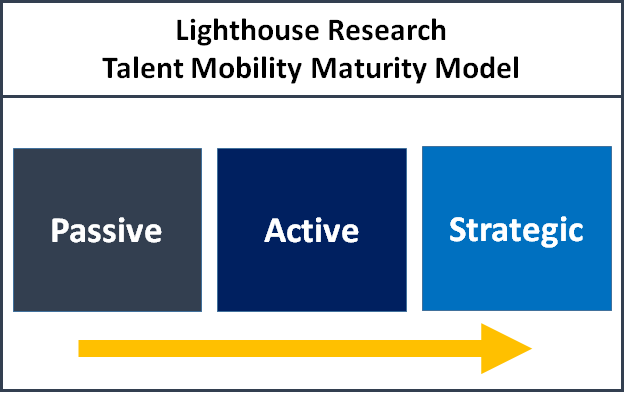 Passive: Mobility is purely ad hoc, has limited scope, and minimal cultural acceptance. The key driver at this level is employee retention.
Active: Mobility is a top down process with some cultural acceptance and is more broadly available. This is typically where organizations participate in succession planning. Key driver: increased engagement.
Strategic: Mobility is a result of a desire for cross pollination of ideas and innovation, is highly employee-driven, and is based on the fact that growth is seen as a cultural imperative. New technologies for managing talent mobility are explored in this phase of maturity. Drivers are business outcomes, not just HR outcomes.
What's intriguing is that this can be carried even further, connecting talent mobility with business outcomes.
Talent Mobility Value Chain
The natural next step for Strategic level organizations is connecting talent mobility practices to organizational value. Our hypothesis at Lighthouse is this: if talent mobility can influence engagement, and engagement influences business results, then there can be a key connection between positive talent mobility practices and results like customer satisfaction, innovation, revenue, and retention.
How to Get Started with Talent Mobility
One of the biggest roadblocks to talent mobility success is having a culture that doesn't encourage or support people to move into new roles. If your company only sees value in having a person work in a specific job for 10 years with no lateral or upward movement, you're not only behind the times, you're limiting your success. In our research we have seen that there are three actions to take that help to drive results from your talent mobility practices:
Look first to your own internal set of skills. One study from Wharton showed that external hires typically receive lower performance scores in the first two years of employment while simultaneously receiving higher wages than an internal fill. This is a solid reason to look at your internal resources before hiring externally.
Coach managers on how to encourage and uncover employee aspirations. i4cp research points out that low-performing companies are 2.5x as likely to say that internal talent movement doesn't matter. Want to be a high performer? Get your managers on board with communicating and understanding employee development needs before it's too late.
Look at this as a development tool. You're probably already doing plenty of traditional training, pulling people away from their jobs, paying trainers, creating content, buying content, etc. This is another avenue to deliver development just like Hootsuite, Chipotle, and World Bank Group (all great case studies of talent mobility in action). Gallup's research says that the primary reasons people leave a company are to develop their skills and leverage their strengths, so give them that chance while they are there.
What is your impression of talent mobility? How has it affected your company?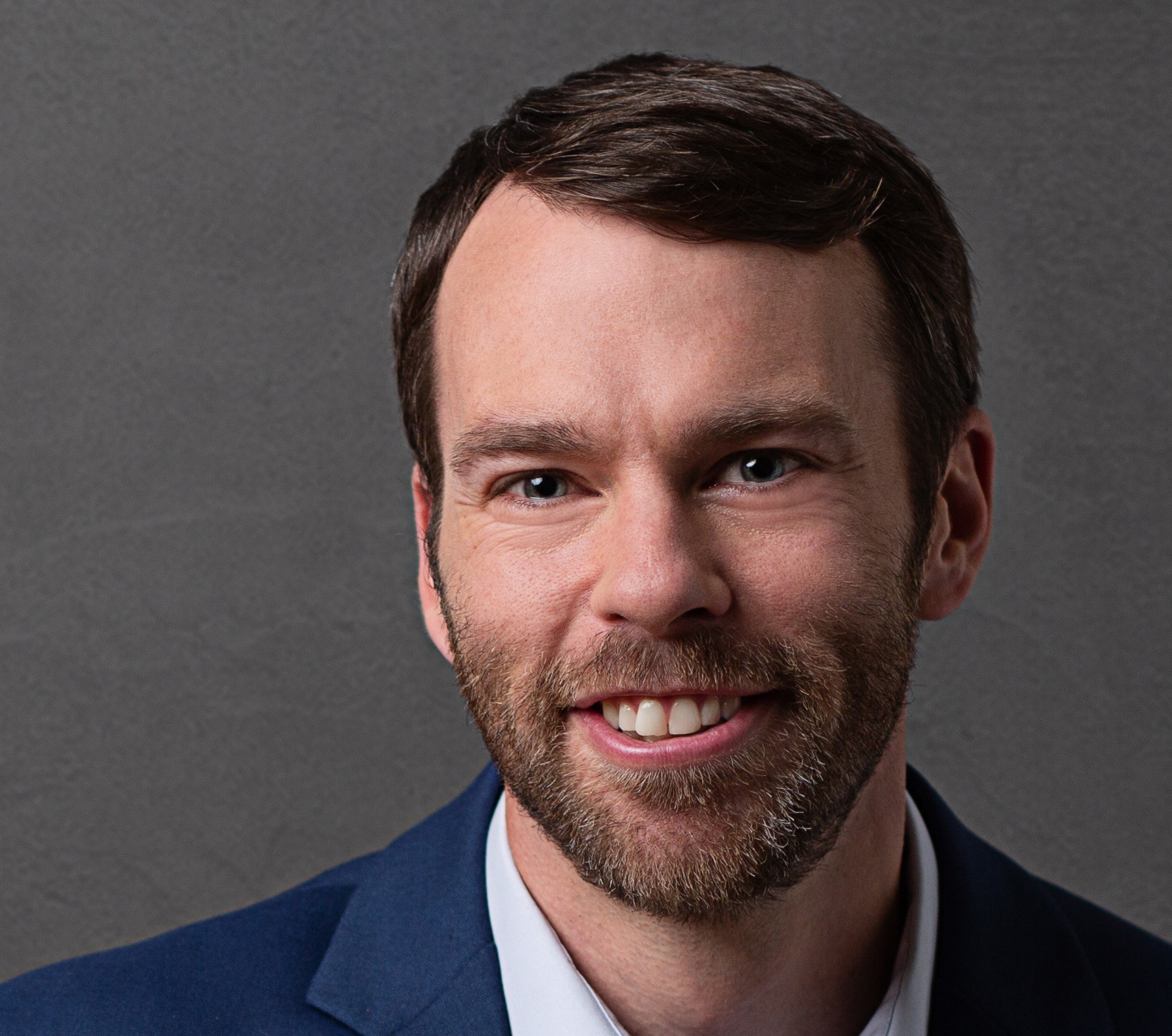 Ben Eubanks is the Chief Research Officer at Lighthouse Research & Advisory. He is an author, speaker, and researcher with a passion for telling stories and making complex topics easy to understand.