6 Technology Providers Supporting Culture, Engagement, and Employee Experience: Lighthouse Listens 2023
As part of our ongoing research efforts, our team meets with technology providers across the HR, talent, and learning space on a regular basis. Last month we held a special set of briefings as part of a culture, performance, engagement, and employee experience deep dive we called Lighthouse Listens. In it, we met with six different providers touching on a variety of different aspects of talent management and experience.
Become Unmistakable (uMap)
Quantum Workplace
Bucketlist Rewards
Engagedly
Lattice
Wanido
Below is a set of analyst insights for each provider, what we found unique or interesting, and why these tools matter in the modern workplace.
In case you missed it, we recently published our 2023 Lighthouse Listens: Talent Acquisition Edition.
Why Employee Engagement, Culture, and Experience?
In today's fast-paced and competitive business world, companies are increasingly realizing the importance of employee engagement, performance, and workplace culture. Organizations that prioritize these aspects of their operations not only create a positive work environment for their employees but also drive higher productivity and profitability.
In this special Lighthouse Listen blog, we will explore a few HR Tech Companies that are doing interesting work in employee engagement, performance, and workplace culture, and the strategies they use to achieve success in these areas. From innovative perks to employee recognition programs, we will delve into what makes these companies stand out and how they are redefining the modern workplace. So, if you're looking to improve your company's culture and drive better results, read on for some inspiration and insights from a few HR Tech firms.
BecomeUnmistakable (UMap)
Their Purpose: uMap platform, is a people-focused platform designed to develop talent, engage teams, and create belonging.
Analyst Insight: the team building aspects of the product really help increase peer to peer engagement by making each person's interests, strengths, and unique qualities visible to others on their team. It also provides meaningful engagement tools and high impact people analytics to help retain and develop talent.
This alignment with people having conversations around more than the job, such as goals and outside interests, creates opportunities for employees to become more deeply connected to each other and to the company. It helps increase coaching from leader to employee. Finally, it's a software for people-focused managers that guides a highly personalized approach to leadership development and performance management.
Quantum Workplace
Their Purpose: to support organizations in driving engagement and performance all year long. Quantum provides a suite of products, apps, and integrations to help reduce employee turnover, identify and develop top talent, build high performing teams, increase strategic alignment, manage remote teams, and improve employee engagement.
Analyst Insight: Quantum Workplace provides a suite of products, apps, and integrations to help:
reduce employee turnover,
identify and develop top talent,
build high performing teams,
increase strategic alignment,
manage remote teams, and
improve employee engagement.
Their specific focus to make sure their platform brings value to the organizational culture, remote work, and DE&I was a big highlight.
Recent product updates and smart insights from surveys will allow employees and managers to create their own agendas for upcoming meetings. By allowing them to share throughout the development/planning process prior to the meeting, this can help to limit anxiety and threat responses, which ties into the mental health and wellbeing of the employees.
Engagedly
Their Purpose: to provide tools for executing people strategies, enabling development, and providing resources to help drive employee engagement within an organization.
Analyst Insight: Engagedly features that really were highlighted from my perspective were goal setting, peer praise, idea generation, knowledge sharing/eLearning, rewards, objectives alignment (OKR), and social performance. Recently, Engagedly announced Marissa AI, an automated enablement coach. This is a really intriguing development and one that we're excited to see play out over time.
With development and growth continuing to be a major trend for employees and potential new hires (more than 7 in 10 candidates want to know about growth opps during the hiring process), playbooks and goal-setting will help provide both opportunities and accountability for that growth.
Bucketlist Rewards
Their Purpose: to help build the best cultures in the world by enabling companies to reward their employees in the way they actually want
Analyst Insight: within moments you can see why Bucketlist's approach has resulted in NPS scores above 90 (for comparison, Apple often scores in the 70s). They have values that include getting things done, raising the bar, caring for customers, and helping individuals achieve their life goals.
Rewards and recognition is one way employees prefer to feel appreciated not only from their leaders, but also their peers. Some highlight features include a donations feature, for employees who love to give back, special in-house rewards such as CEO lunch, as well as their analytics platform.
Rewards also speak directly to the individual and what they desire to have for their recognition vs handing out the same traditional gift to everyone. A few examples that were shared were one employee had a desire for flight training, while another wanted a motorcycle tour. Personalized rewards are the best rewards, after all.
Lattice
Their Purpose: a performance management platform that provides a suite of tools for employee engagement, performance, and growth. Their purpose is to help organizations build high-performing teams by providing them with the tools they need to manage and develop their employees.
My Insight: Lattice offers goal setting, performance reviews, feedback, and 1-on-1 meetings all in one place. It also provides analytics and insights to help managers make data-driven decisions to improve employee performance and engagement. My personal favorite is the Champion Employees focus which highlights:
retaining and attracting talent,
employee experience throughout the employees lifecycle, and
initiative to drive belonging with employee satisfaction based on the individual employees desires.
With over 150 features released in the last 12 months, Lattice also offers a library of resources to help organizations build better workplaces, including guides, templates, and best practices. Their mission is to empower companies of all sizes to achieve their goals through people. If you're wondering if this platform is right for you, 85+% of new business is from companies adopting multiple modules.
Wanido
Their Purpose: to help companies create a workplace culture that supports employee wellbeing, mental health, and work-life balance.
Analyst Insight: Wanido offers a range of insights into various aspects of organizational health. One outstanding portion I loved was key elements of culture, health, and finance, including opportunities to drill down deeper. Each element then has sub-elements to help measure them. The analytics break down the elements into 17 sub-elements to provide a comprehensive understanding of the overall organization's health on an ongoing basis.
The way this is coded is similar to Netflix, think about after you watch a show, or like a show or movie you tend to see similar shows that relate to your previous views. This is similar on their platform, the software learns the learning style of the individual. If someone loves to read more than watch videos their platform will show more of the content that aligns with them. The mobile app for employees allows them to access their benefits and wellbeing programs, as well as personalized content and resources to support their health and wellness.
Our research aligns with this as employees positively respond to a workplace that supports the physical, mental, and emotional wellbeing of all staff, resulting in a more engaged and productive workforce.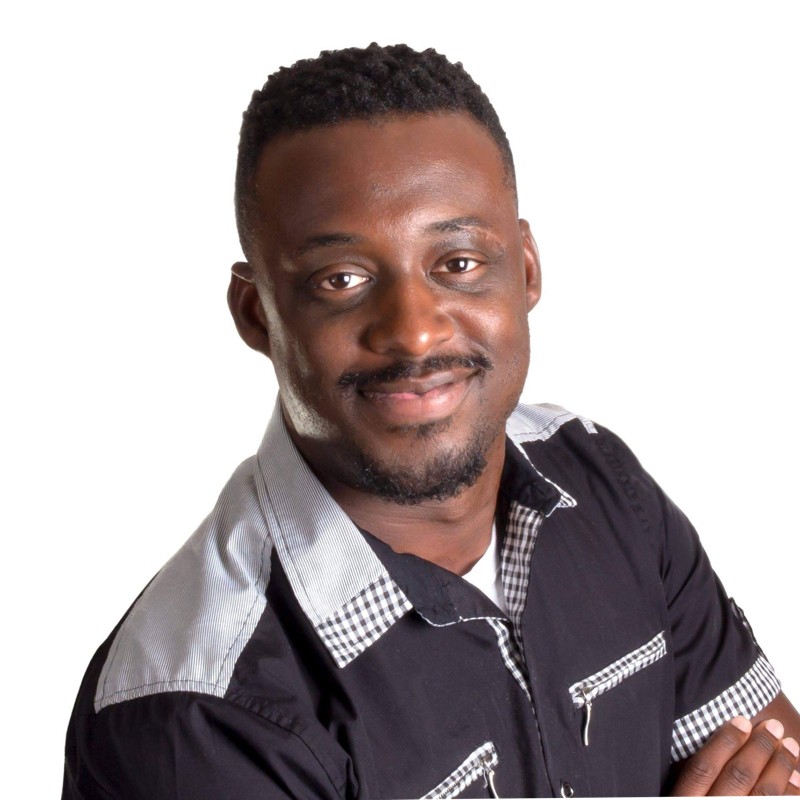 George Rogers is the Chief Culture Officer at Lighthouse Research & Advisory. His research focuses on culture, mental health, inclusion and belonging, and leadership. He is a sought after speaker and expert on creating inclusive, inspiring workplaces.