4 Powerful Differences in Data-Focused Talent Acquisition Teams
If I asked you to predict how long it takes to brush your teeth, how accurate would your guess be?
In a scenario like that with few variables and a long history of experience to draw from, it's relatively easy to make an educated guess. But what if I asked you to predict how long it would take to make your next hire? Or what it would cost? Or even how they would measure up in terms of quality?
Suddenly the picture starts to get fuzzy.
In terms of variables, hiring has more than enough to account for:
Company priorities
Candidate preferences
Hiring manager inputs
Recruiting strategy
Technology capabilities
This list can go on and on. But we've found in the research that talent acquisition teams fall on a spectrum when it comes to using data.
There are two opposite ends of the spectrum, and most organizations fall somewhere in between:
Ad Hoc

: using data, evidence, and metrics when requested or occasionally

Adept

: using data, evidence, and metrics regularly to anticipate needs and prove the value of the talent function
The goal today is to educate you on why being an Adept data user (as opposed to an Ad Hoc data user) can bring predictability and performance to your talent acquisition activities.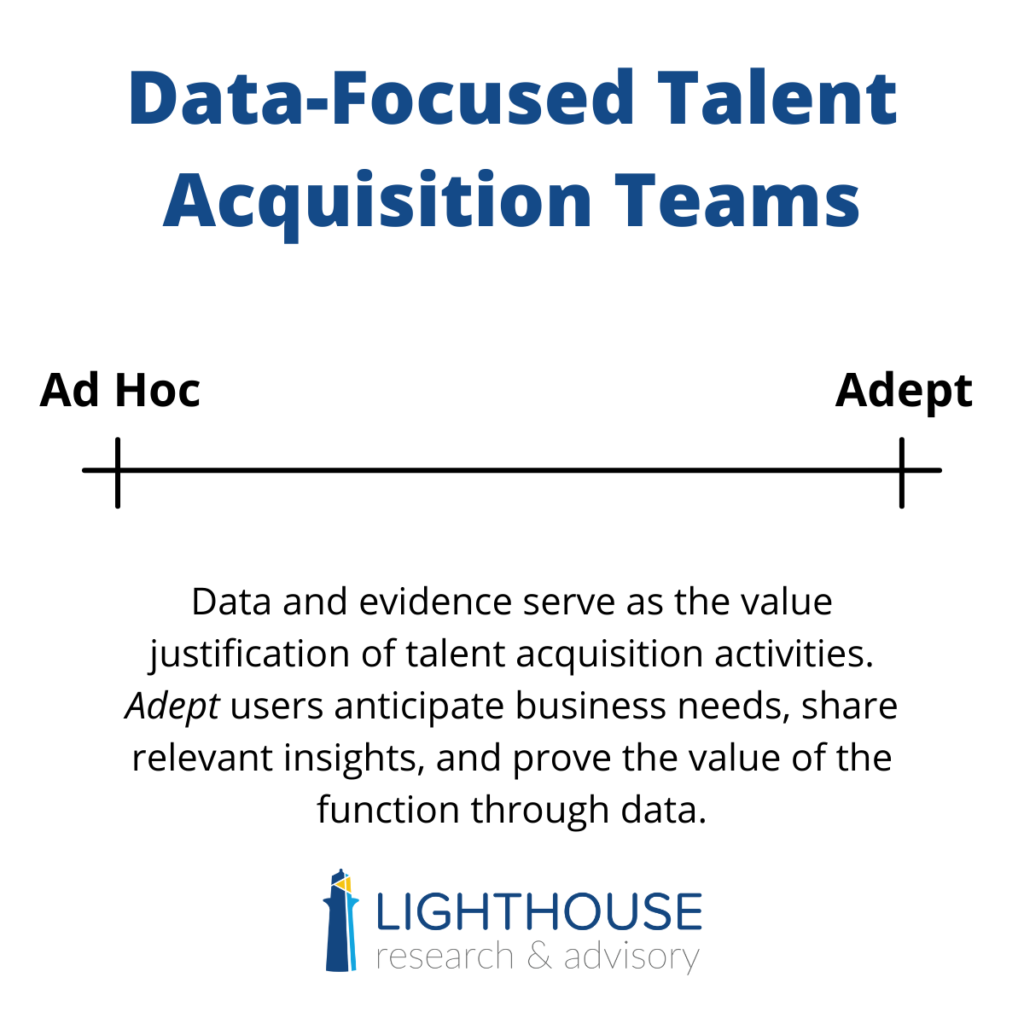 Sources and Types of Talent Acquisition Data
The sources and types of data that you can leverage are varied, and each organization can have slightly different needs depending on industry, company size, maturity, and other factors.
For instance, consider these different types of organizations we've spoken with recently in our research efforts:
A stable technology firm with a consistent need for software engineering talent would find value in quality of hire data to help make better decisions and offers.
A retail organization with high turnover and high volume hiring needs for stockers and cashiers would likely focus on time to fill as roles are consistently opening and any lack of talent impacts revenue.
A medical research firm with stable hiring needs across a variety of scientific roles could use benchmarking data to understand how it's performing compared to peer organizations and where opportunities for improvement may exist.
The data here are multifaceted. Some are internal and based on historical activities. Other sources are external, like benchmarking data, and help to serve as a sort of guidepost for industry averages.
Additionally, internal data can touch on speed, cost, quality, and dozens of other items if desired. It is incredibly varied. For example, one company we spoke with recently is using things like hiring manager responsiveness as a driver of candidate experience and satisfaction. If it takes a hiring manager three weeks to decide who to call back, that's a negative impact on hiring activities. So in order to correct the issue, the company is spotlighting each example (positive and negative) at an executive level to help bring the issue into focus.
And to make this discussion just a bit more complicated, we've seen many companies be successful at overcoming the age-old binary decision of speed and quality. In other words, it's possible to have high quality and speed in your hiring process. Evidence forms the foundation and structure of a strategic talent acquisition process.
In our 2021 Talent Acquisition Priorities Study of over 800 employers, we found some intriguing differences in those organizations that are data-focused (Adept) and those that are not.
4 Ways Data-Focused Talent Acquisition Teams Differ
Being data-focused means that the lens through which these teams see and interact with the rest of the organization is based on data and evidence. But it also means they have a more mature talent function overall, which drives different priorities and actions. The four key differences we see can serve as a sort of guidepost for the value you can expect from becoming a more data-focused organization.
Those four areas where Adept organizations stand out: 
Recruiter upskilling priorities

: 4x more likely to prioritize consultative skills to support the business \

Strategic impact

: 3x more likely to be a proactive, leading partner of the business

DEI and diversity hiring

: 2x more likely to use analytics in the hiring process to determine where diverse candidates exit the funnel

Recruiting automation benefits

: more likely to see every benefit from more efficient recruiters due to automation (sourcing, communications, internal mobility, and more)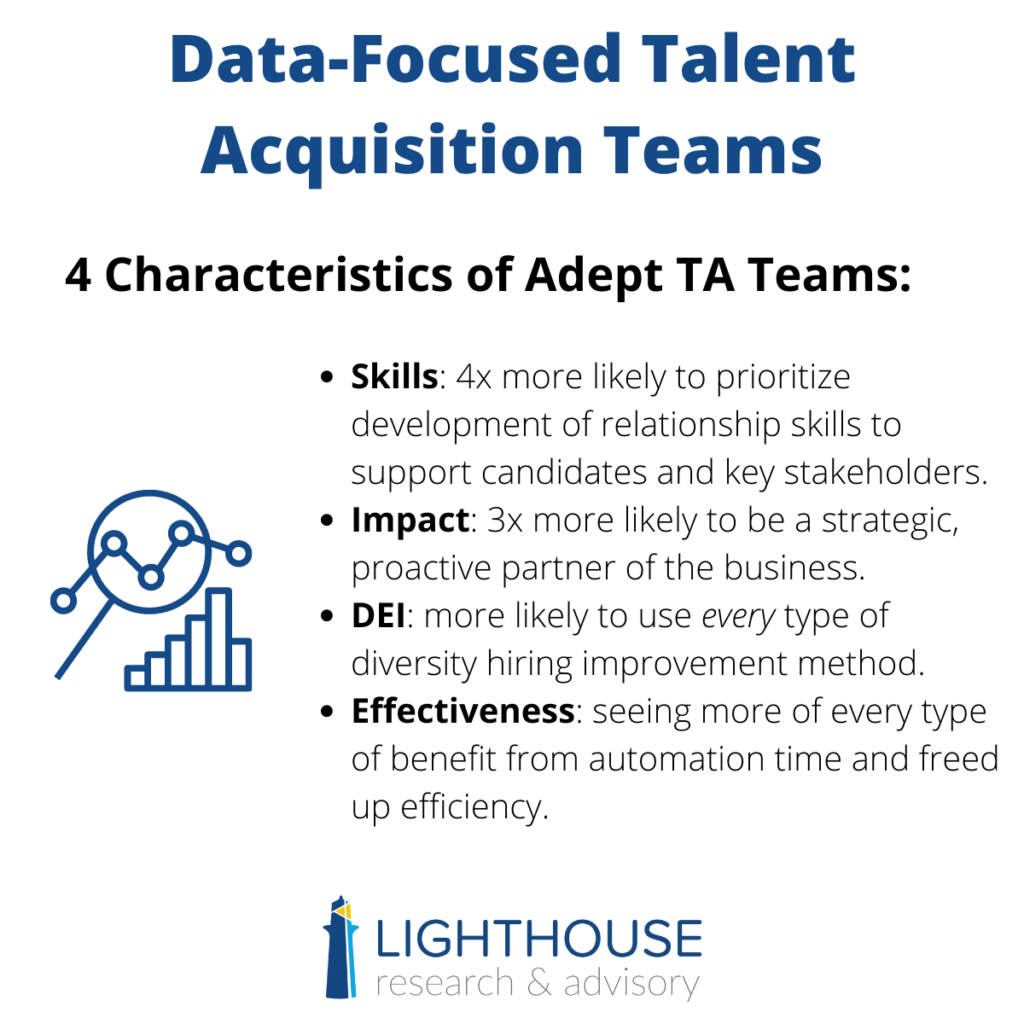 Recommendations on Becoming More Data-Focused
The very first report we ever published at Lighthouse Research was focused on the barriers to talent acquisition measurement. Those barriers:
Lack of strategic focus
Low measurement maturity
Highly manual processes
Today, some of those same problems still exist. In a recent conversation with Trent Cotton, VP of Talent Acquisition and Retention at a scientific testing organization with more than 70,000 employees worldwide, we talked about the importance of vulnerability and openness with business leaders.
Vulnerability may seem like a strange recommendation, but it forms the critical foundation for better and more authentic relationships with the business leaders we serve. In my days as a recruiting leader, I spent a considerable amount of time with the business leaders to understand their challenge and issues. Why? Because virtually every business challenge has a talent component. And we are the talent experts in the business.
By spending time building those relationships, you'll start to pick up on the cues and signals for what data matters most in your business. Don't be afraid to ask questions directly about the kind of information that would be helpful as well. A friend who previously ran recruiting operations for H&R Block used large-scale printouts of hiring funnels to create more predictable, data-focused conversations with hiring managers. But she didn't do that until she realized they were unclear about just how many top of the funnel resumes it took to arrive at a single hire.
The last example comes from a friend in the medical research field. She was working with the CHRO hand in hand as the head of talent acquisition to create some reports for leadership. She was seeking recruiting benchmark data to serve as an anchor for measuring their own recruiting performance against industry standards.
I share these stories because I've yet to find a single path from point A to point B, from Ad Hoc to Adept measurement practices, but every single company and talent leader like yourself has to start with a vision for a more data-driven function if there's ever going to be hope for success.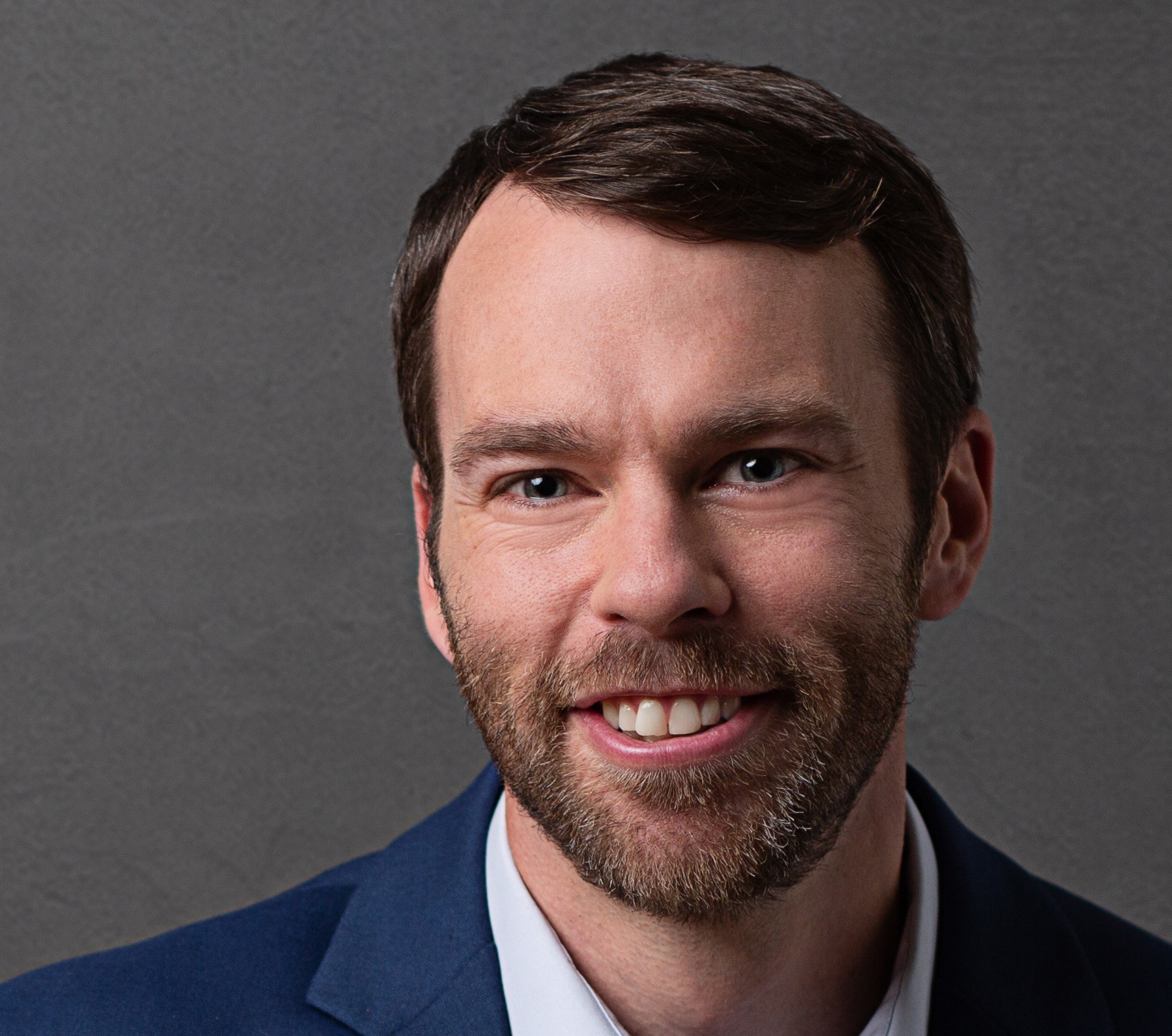 Ben Eubanks is the Chief Research Officer at Lighthouse Research & Advisory. He is an author, speaker, and researcher with a passion for telling stories and making complex topics easy to understand.