Nearly Half of 2017 HR Tech Funding Events went to AI-Focused Companies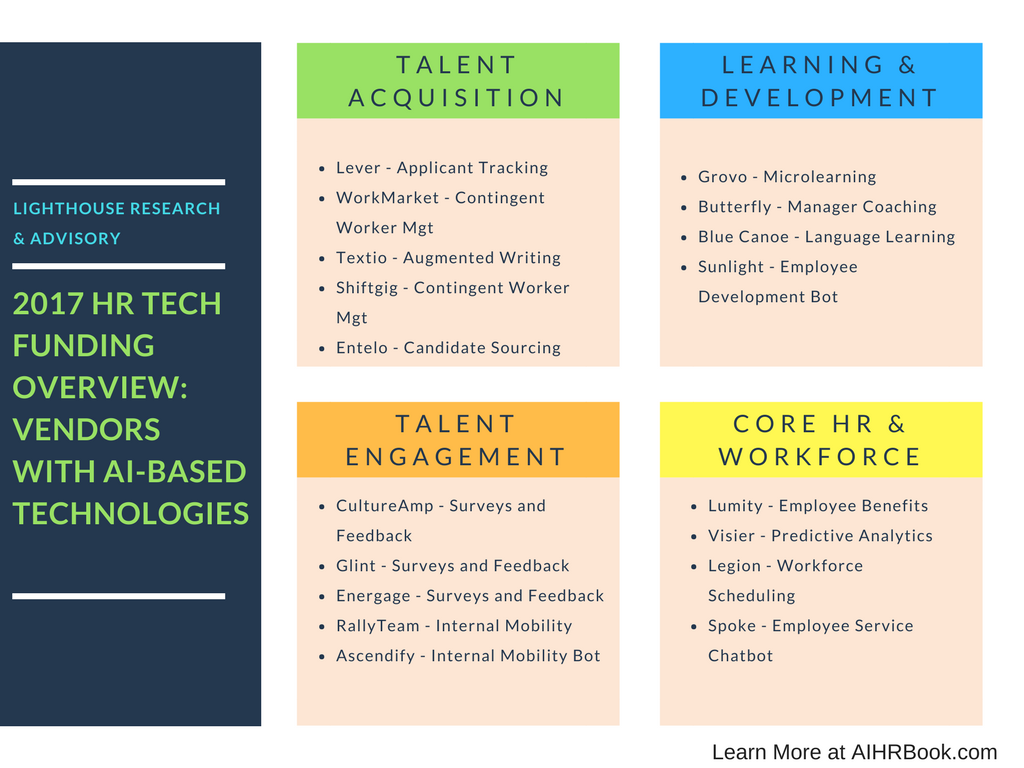 This year I'll be releasing my new book, Artificial Intelligence for HR, focusing on how AI can enable HR to be more human, not less. This post includes some of the research I've been working on to support the book writing and development process. Learn more at AIHRBook.com
Last year my friend and colleague George LaRocque tracked a total of $1 billion-plus in funding rounds spread across 143 separate events in the HR technology industry. These investments spanned various rounds (seed, A, B, etc.), technology focus areas (recruiting, learning, benefits, etc.), and countries (this is global, not a U.S. phenomenon).
In a preliminary analysis, I found that approximately half of those investments were made in companies that claim to have some sort of artificial intelligence component in the technology. This is a preliminary number and may adjust based on the final analysis of all 140+ companies. Based on the volume and the messaging we're seeing in the industry, this is expected to increase in 2018, especially in critical automation areas such as sourcing and screening candidates, highlighting employee sentiment, and other highly administrative use cases.
Examples of Providers
Providers on the list ran the gamut from those focused on data analytics or learning to those exploring the gig economy or employee engagement. Below are five examples of firms that received funding,
Butterfly received 2.4 million for its AI-driven coaching insights tool. Every manager needs help, but companies can't offer a tailored approach for every manager. Butterfly overcomes this issue by offering intelligent insights for managers based on anonymous employee survey results and past performance data, then offers coaching insights or recommended training to fill gaps.
Lumity picked up 14 million to support its benefits management platform. Focusing on SMB issues around benefits administration, the system's machine learning algorithms offer insights and customized benefit recommendations to help support a range of employee needs.
onQ, a group communication and learning platform, scooped up 7 million improve its system. One of the biggest priorities for onQ is leveraging machine learning models to score learner engagement, influence, sentiment, facilitation, and other outcomes. Instead of looking just at completion rates or assessment scores, companies can now actually understand whether learners are truly engaged in their learning experiences.
Spoke, founded by three Google alumni, was funded to the tune of 28 million for its employee self service chat bot. In Spoke's research, it has found that nearly half of requests to HR departments can be answered immediately based on available information, which frees up HR teams to focus on higher priority items. This bot serves as a point of contact for employees and pricing is based on usage, not a set employee headcount.
Ascendify, a talent acquisition and management platform that focuses on enterprise firms, received 11 million in funding. The company just unveiled its new Aspire product, an automated that supports employees looking for internal mobility opportunities by helping them understand what skills they already have, what skills they need, and the delta between their current and future planned role(s).
Getting to the Point
Practitioners and HR executives, why should you care about all of this? As new funding rounds happen in 2018 and beyond, I expect to see additional money poured into firms that are leveraging AI technologies like machine learning and natural language processing to help automate tasks, speed up solution delivery, and personalize service for workers. I'm continuing to highlight these firms in my book and in my ongoing research into the topic.
However, the reason you need to pay attention is because these types of tools have the opportunity to revolutionize how your company operates both within the HR function and also as a broader organization. If you would like to explore this conversation of how this is going to affect your firm as we see greater automation in the workplace, please contact me and we can set up a time to discuss. There will come a day, if it hasn't already passed, where your CEO or leadership team will inevitably ask about how artificial intelligence technologies are going to affect your business. Are you ready to answer that question?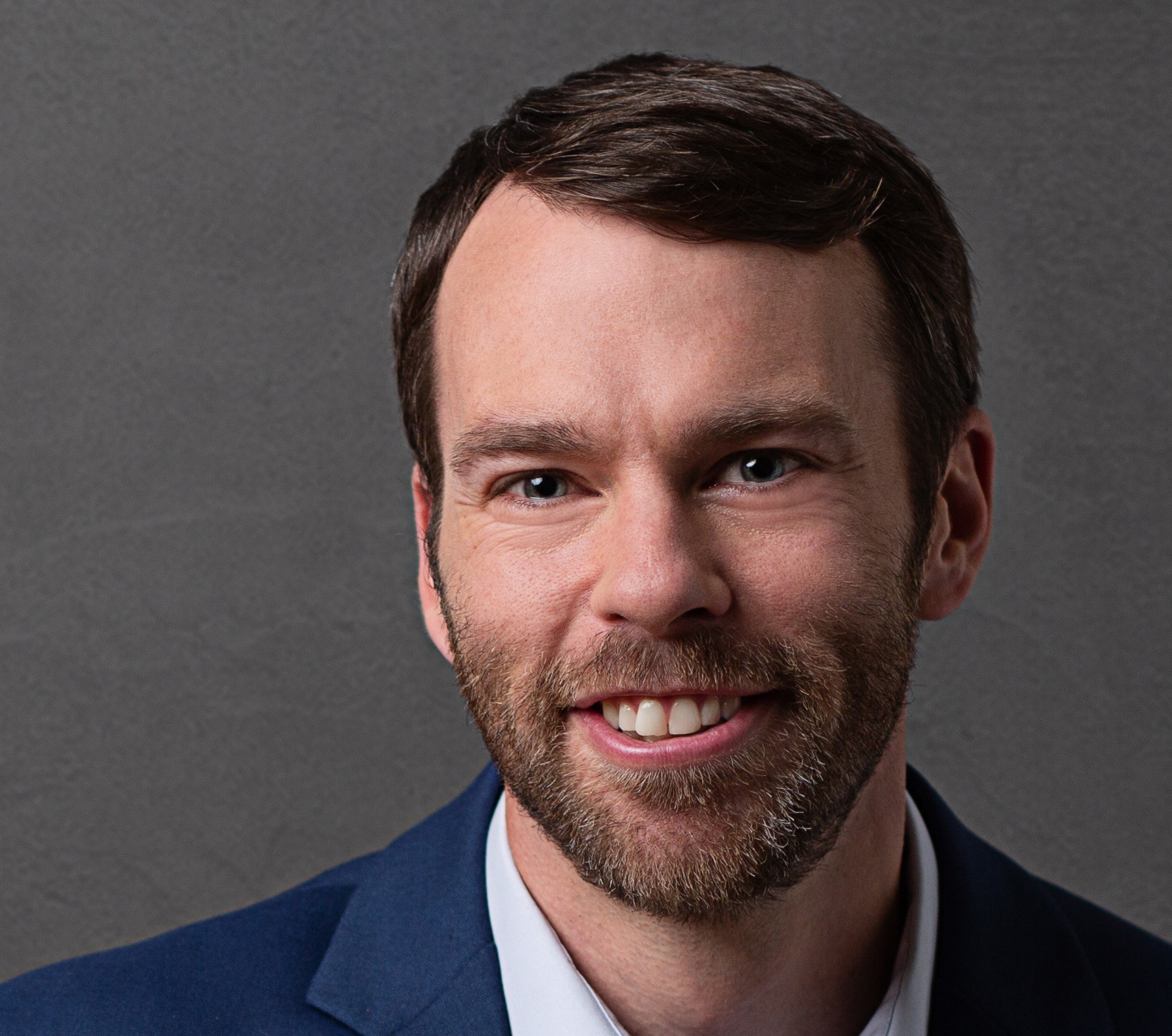 Ben Eubanks is the Chief Research Officer at Lighthouse Research & Advisory. He is an author, speaker, and researcher with a passion for telling stories and making complex topics easy to understand.
His latest book Talent Scarcity answers the question every business leader has asked in recent years: "Where are all the people, and how do we get them back to work?" It shares practical and strategic recruiting and retention ideas and case studies for every employer.
His first book, Artificial Intelligence for HR, is the world's most-cited resource on AI applications for hiring, development, and employee experience.
Ben has more than 10 years of experience both as an HR/recruiting executive as well as a researcher on workplace topics. His work is practical, relevant, and valued by practitioners from F100 firms to SMB organizations across the globe.
He has spoken to tens of thousands of HR professionals across the globe and enjoys sharing about technology, talent practices, and more. His speaking credits include the SHRM Annual Conference, Seminarium International, PeopleMatters Dubai and India, and over 100 other notable events.