3 Frontline Worker Trends: Salary, Shortage, and Support
In today's workplace with the economy shifting and employers looking to slow hiring, we're seeing some confusing signals. With some firms laying off workers or freezing hiring, others are still going nearly as fast as they possibly can. The last data from the BLS shows that job openings increased to 10.7 million on the last business day of September, a surprise uptick.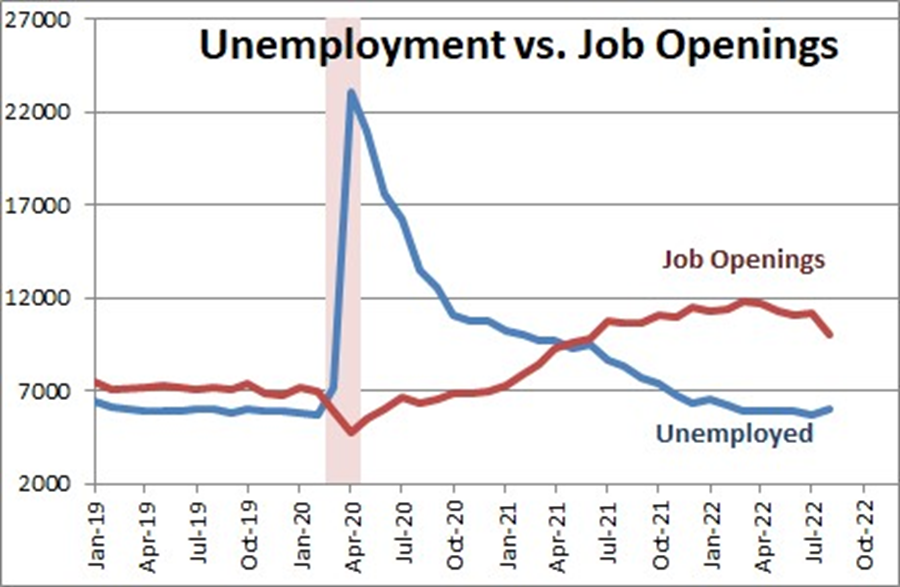 Those jobs that are booming in many cases are for hourly, frontline roles. This is due to a variety of reasons, but a big part of that is the shortage of talent. That's part of the reason the economists at the Bureau of Labor Statistics are predicting that even if the economy worsens, unemployment won't push as high as 5%, which is still historically low.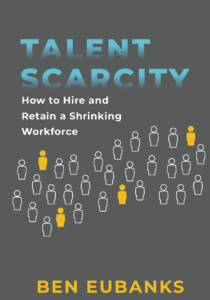 In my new book, Talent Scarcity, I'm going to dive into some of the key reasons for this shortage both in the short- and long-term, including what (if anything) we can do about it as employers.
For now, let's look at three trends that we're seeing regularly around hiring and retaining frontline workers: salary, shortage, and support.
Frontline Worker Salary
From an employer perspective, pay is one of the simplest ways to differentiate our jobs from those of other employers. But the problem is that once we've squeezed out the profit margin, we have to change costs and impact customers. Employers have been forced to do this in the last year especially, driving pay rates up for workers in a variety of positions and industries.
In our new Frontline Worker study, we found that the number one reason these workers say they are satisfied at work is because they think they are paid fairly. While we can't say if those workers would gladly include the word "finally" in that statement about fair pay (as in "I'm FINALLY paid fairly"), we do know that sentiment exists. Many frontline staff do difficult, sometimes unsafe jobs, and they have done so for relatively low wages. This recent bump across the board has been a positive one for the workforce.
Businesses don't just have to adjust salary, though. In a great session recently where I moderated a talk between a head of recruiting and a head of compensation and total rewards, we talked about the ways to stand out from the crowd without busting the budget. Some of those options included:
The pay will continue to increase as long as there is competition for a smaller pool of workers, but we're seeing data that shows the big jumps we saw in 2022 are definitely slowing down.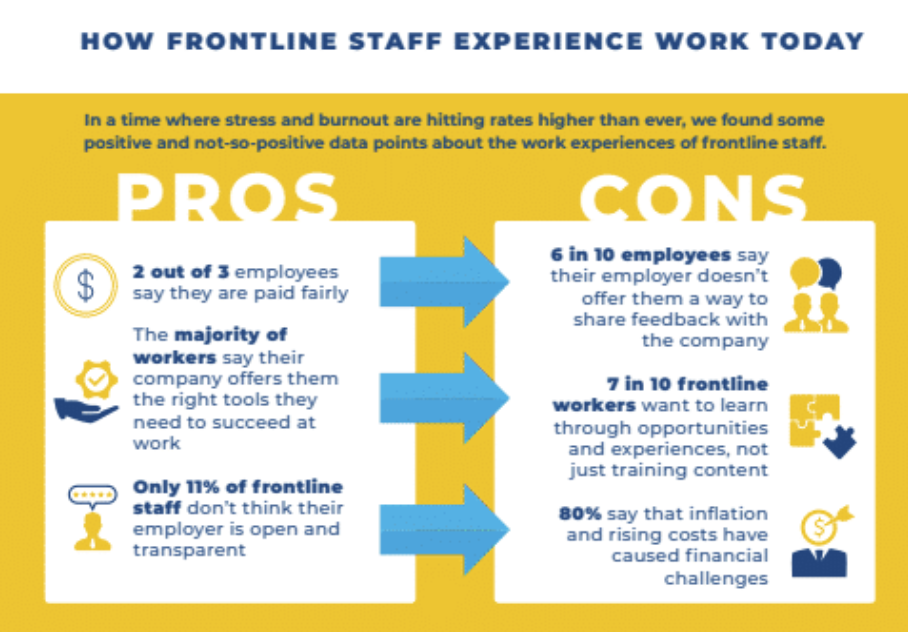 Frontline Worker Shortage
In general, there's a shortage of people to go around. Look at the automated kiosks in retail, fast food, and other types of environments and you'll see the early signs of automation pushing routine tasks away from humans. While some frontline roles are open to automation risk, many of them have a degree of variation that makes them difficult to predict (and therefore, to automate).
Overall, we see in our research that a portion of frontline workers have left their positions in the last year to focus on other aspects of work that aren't easily tracked by the government statistics and that also remove them from the pool of potential full-time frontline workers, including:
Gig work
Contract roles
Sole proprietorships
In one study, the number was as high as 7% of workers that were quitting frontline jobs for these pursuits.
7% doesn't sound like much, but when you imagine that seven out of every 100 potential frontline workers have opted NOT to do frontline work in favor of other things, you start to realize just how much of a challenge this presents.
Frontline Worker Support
The ways frontline workers want support from their employers ranges from tools and technology to better management and more. For instance, frontline staff that have access to tools like online training, shift or pay stub information, and more are more likely to feel like their employer is open and transparent with them. Not only that, but those workers are also more likely to feel like they truly belong, are appreciated and respected.
If you want to know more about this information and the insights on how to attract and retain frontline staff, I'll be sharing an extensive set of findings in an upcoming webinar with the Workday team soon if you want to join and see the new data.
Overall, it's a dynamic market. Employers that want to stand out need to consider these three trends if they want to make the best possible talent decisions.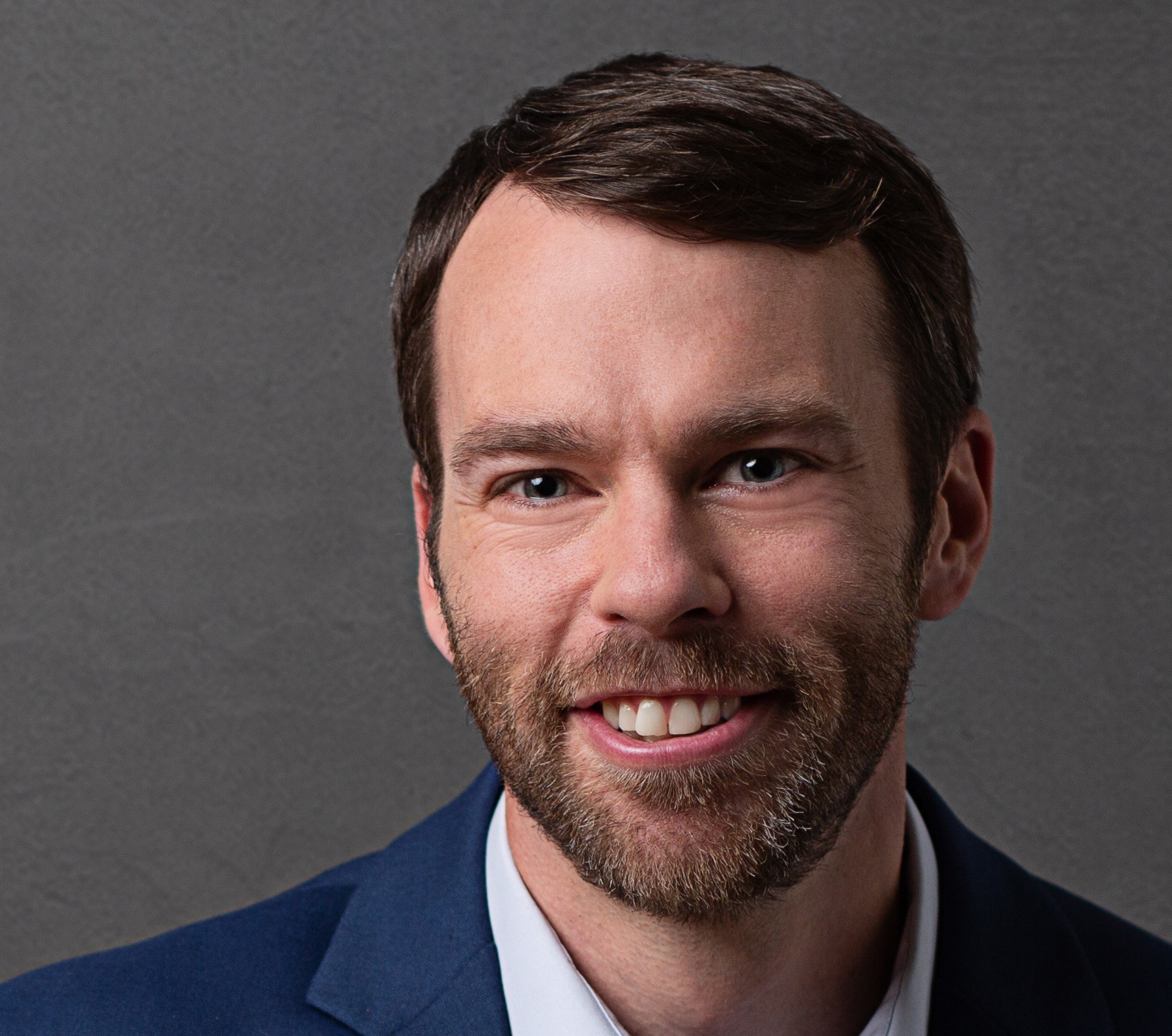 Ben Eubanks is the Chief Research Officer at Lighthouse Research & Advisory. He is an author, speaker, and researcher with a passion for telling stories and making complex topics easy to understand.