[New Research] Radically Rethinking Your Learning Content Strategy [Free Report]
Anyone who believes that yesterday's learning content can engage today's modern learner is sorely mistaken. More than ever employers need to think about how to offer learning content that not only delivers value for the learner, but value for the business as well.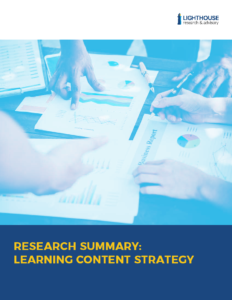 Frankly, it can be tough. Creating learning content is a tough game. You're often focusing on very fundamental or routine topics, but that's only half the battle.
You're also competing for the attention of your employees. While they may have to consume mandatory content occasionally, that doesn't mean they get anything out of the experience (and many employer still use completion rates as a measure of training effectiveness, unfortunately). It also doesn't mean they will voluntarily consume additional content that might make them more valuable as employees. That's why we wanted to explore this area thoroughly in our latest research, the 2017 Learning Content Strategy study.
The data points we found were quite compelling and paint a picture of how companies can improve their approach to learning content. In addition, our research shows that high-performing companies have very different approaches to key areas such as strategy, measurement, and delivery methods.
Key Findings
Approximately three-fourths of L&D teams are not using a strategy to govern their content
development and deployment.
72 percent of employers say their learning content is average or disengaging, creating a
transactional experience for learners.
The number one purpose of learning content identified in the study was to improve individual
performance; this was followed closely by the goal of improving business performance.
More than six out of ten employers are not evaluating or measuring anything to determine the
effectiveness of learning content.
Click here to get the free report
Additional Findings
One facet of our research explores the differences in high-performing and low-performing organizations. In this study, there were several very surprising pieces of data that we found. For instance:
Low-performing companies are 7x more likely to say their learning content does not engage learners or is merely transactional.
High-performing companies are more than 2x as likely to use a strategy for driving content creation and delivery.
Additionally, we take a look at the concept of the employee experience and how learning can contribute to creating a more positive one for your workforce.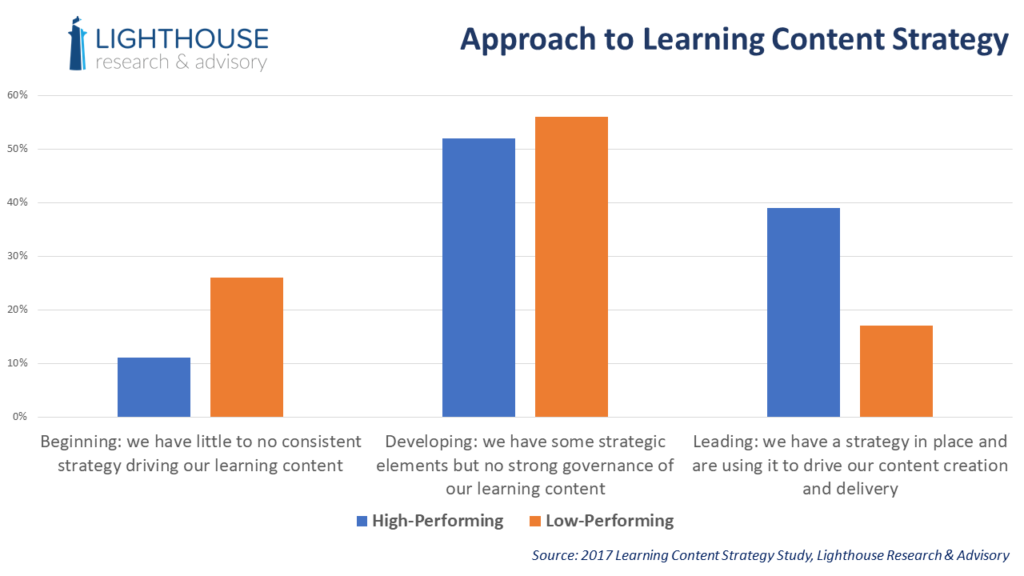 To see high-resolution graphics and explore the free research more deeply, check out the link below to download your own copy of the report.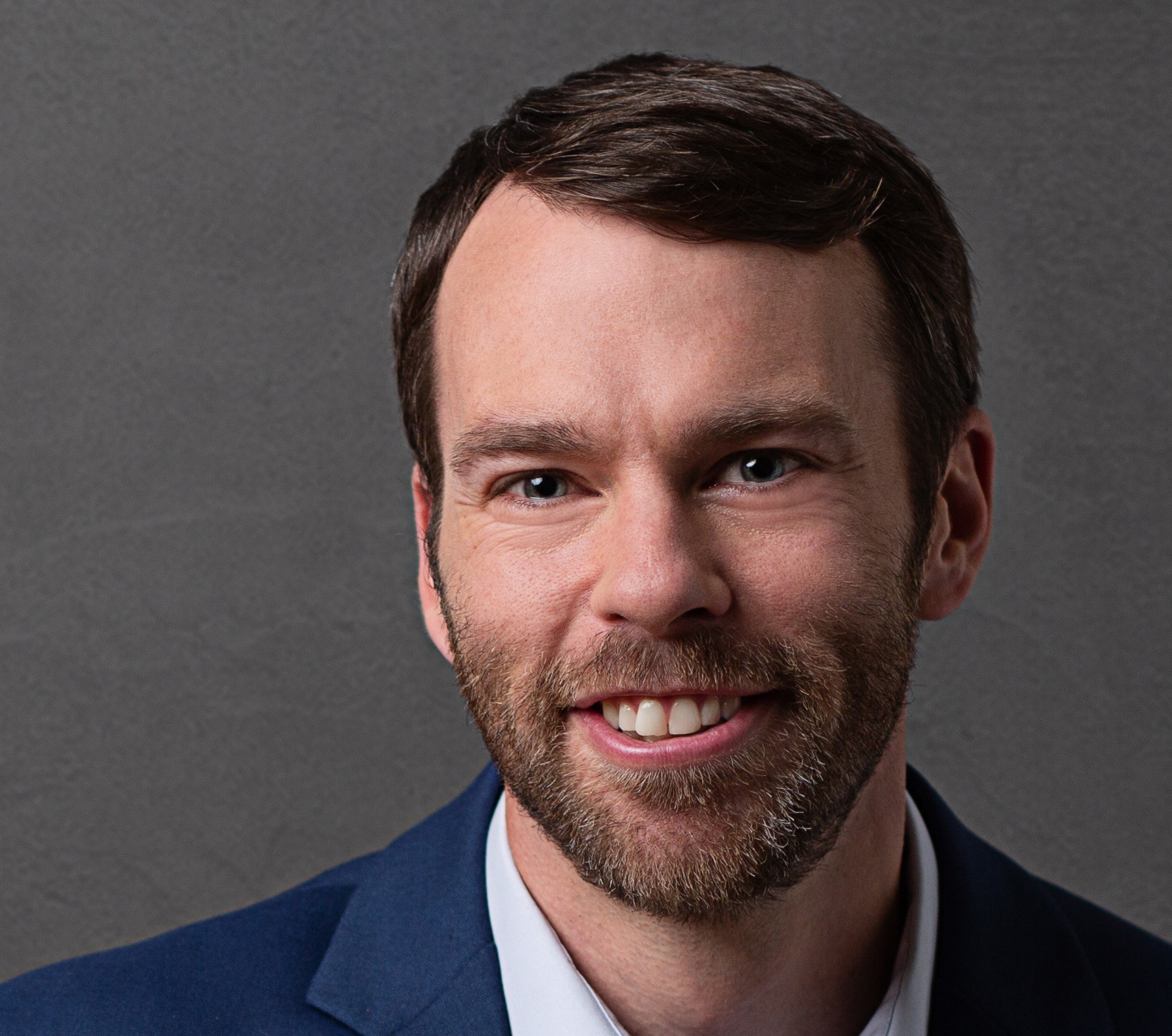 Ben Eubanks is the Chief Research Officer at Lighthouse Research & Advisory. He is an author, speaker, and researcher with a passion for telling stories and making complex topics easy to understand.