What We Know About HCM: 2017 Edition
December 26, 2017
This has been a year of discovery for us at Lighthouse Research, and 2018 is going to be a year of growth and expansion in both our coverage and company. If you're curious about working with us, feel free to reach out to start a conversation.
Want to download a high-quality version of this research summary?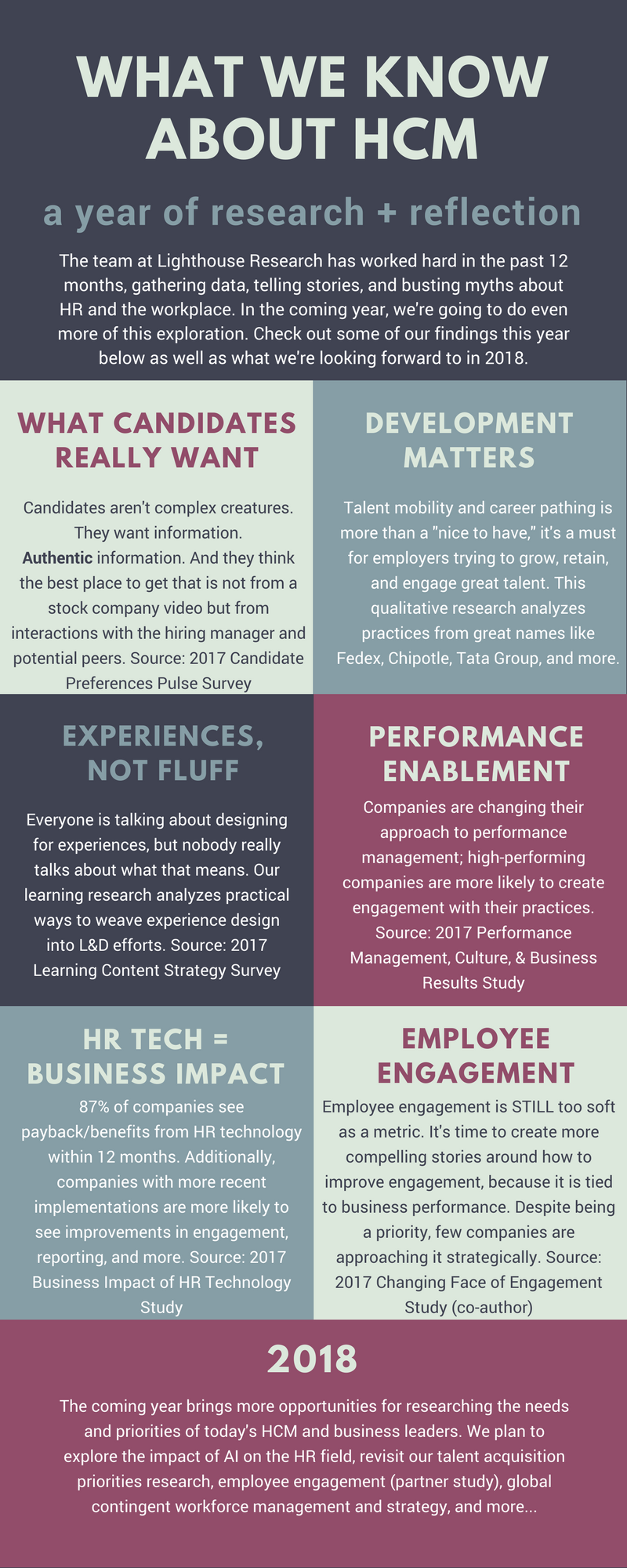 What area of research is most valuable to you? Anything we didn't cover this year as an HCM research firm that we should have?