isolved HCM Connect Conference: Serious Growth, Aggressive Roadmap, and a Critical AI Strategy
This week I spent time in beautiful Palm Springs at the isolved Connect user conference. If you're not familiar with the name, isolved HCM's hot pink brand is spreading quickly across the nation as they pick up customers, build out the product, and celebrate their increased successes in recent years.
See my notes from the 2022 isolved Connect Conference in Nashville. 
This year, I had the pleasure of co-leading two sessions on AI applications for SMB with isolved's Tom McKeown who leads their predictive people analytics product. I talked about some of the key value points for HR from generative AI to product-based AI enhancements to make them more productive and insightful. Beyond that, I met with some incredible customers and took copious notes at analyst and product sessions on what's new and exciting for the payroll and HCM provider. Here are some of the highlights.
isolved Goes Big on AI
isolved HCM has put a heavy emphasis on AI with their public commitment, and the customers I spoke with on site were excited about the potential that AI can bring for more personalized, human-focused HR practices.
Personally, I was thrilled at the focus because though I've written two books on AI and have educated tens of thousands of HR leaders on the topic over the years, much of the focus in the past was on larger enterprise applications. Increasingly AI is being made accessible to employers at smaller organizations, and isolved wants to be the most prevalent gateway for SMB firms seeking to use AI within their HR tech stack.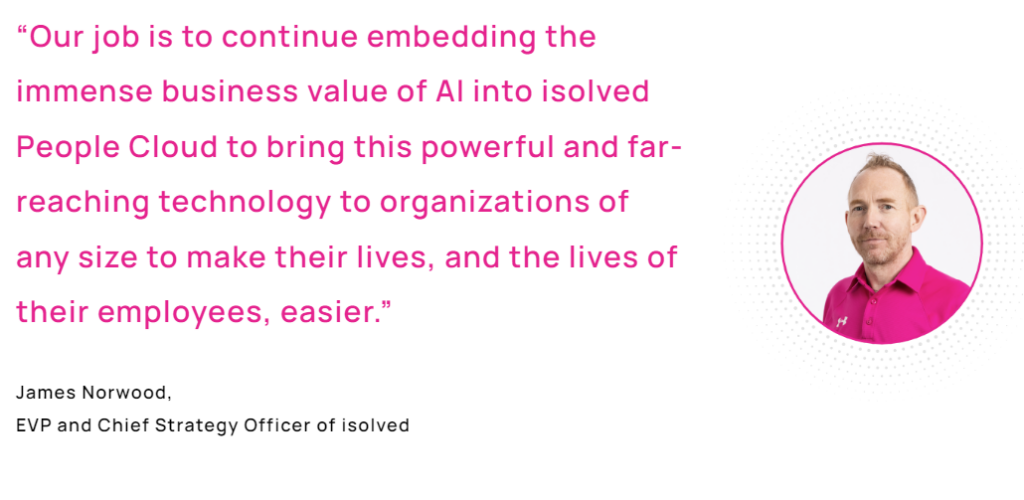 Solid Growth, Aggressive Roadmap
isolved HCM's growth trajectory has mirrored some of those public payroll/HCM providers that serve the same small to midsize employer markets, and they are hitting new milestones for growth on a regular basis, both in terms of net new customers as well as expansion with existing clients.
Part of that growth comes from an aggressive, targeted roadmap that meets the evolving needs of HR and operational leaders. Three product features that were unveiled at the conference:
isolved Analytics Everywhere™ – embedding AI-powered predictive and prescriptive
analytics in the day-to-day flow of work to guide and support HR teams.
AI-powered candidate and job matching – simplifying and accelerating the often time-
consuming process of parsing resumes and matching them with open roles based on
needed skills, as well as auto-creation of job descriptions.
Generative AI-based learning experiences – supporting much-needed employee skills
development and workforce readiness with adaptive learning, course recommendation,
feedback and dynamic assessment.
There are additional roadmap items through the end of 2023 and the first half of 2024 that are going to improve recruiting capabilities, content and the learner experience, payroll processing, benefits administration, and more.
One of the biggest differentiators for isolved is their strong support (and reciprocal support from) their network partners. These payroll firms (PEO and ASO models) are helping to grow the isolved footprint and are able to bring real value to their clients by extension. It's a phenomenal partnership and the entire team is doing great work there.
Customers are Delivering Business Value
In several conversations and more formal interviews with different clients at the event, the big theme was that use of isolved HCM leads to a more business-aligned HR function that adds value for employees and the bottom line.
Kimberly Crawford, HR leader at the Southeast Mississippi Rural Health Initiative, shared that since their initial adoption of core HR and payroll years ago, her team has added other key modules across hiring, performance, people analytics, and more. This has led to her and her team focusing less on churning paperwork and more on aligning with the business and its objectives.
Crawford said that use of isolved HCM's platform has given her the bandwidth to focus on how the nonprofit's team members actually serve customers and deliver value, which in turn helps her to advocate for them and support business-critical activities.
Bottom line: isolved HCM is delivering real value for small and midsize firms, the backbone of the U.S. economy. And with an ever-increasing set of products, the company is poised to continue adding value as their clients grow and as they seek out net new clients in larger midmarket firms as well.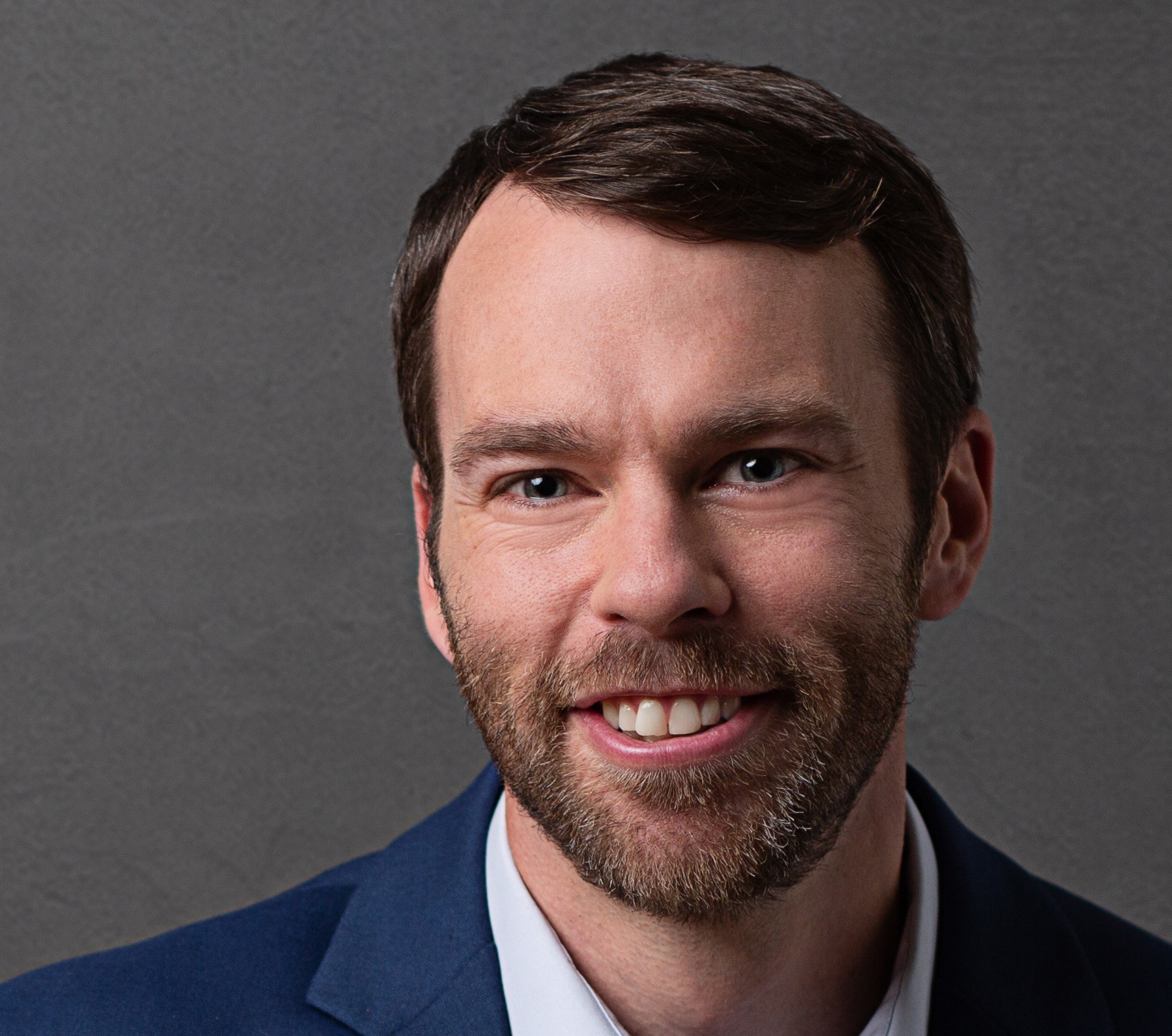 Ben Eubanks is the Chief Research Officer at Lighthouse Research & Advisory. He is an author, speaker, and researcher with a passion for telling stories and making complex topics easy to understand.
His latest book Talent Scarcity answers the question every business leader has asked in recent years: "Where are all the people, and how do we get them back to work?" It shares practical and strategic recruiting and retention ideas and case studies for every employer.
His first book, Artificial Intelligence for HR, is the world's most-cited resource on AI applications for hiring, development, and employee experience.
Ben has more than 10 years of experience both as an HR/recruiting executive as well as a researcher on workplace topics. His work is practical, relevant, and valued by practitioners from F100 firms to SMB organizations across the globe.
He has spoken to tens of thousands of HR professionals across the globe and enjoys sharing about technology, talent practices, and more. His speaking credits include the SHRM Annual Conference, Seminarium International, PeopleMatters Dubai and India, and over 100 other notable events.