AI in HR Book Presale Items
Thanks so much for supporting the launch of the new book. My team is committed to educating the HR, talent, and learning communities globally about the value of technology (without all the hype).
In addition, all proceeds from book sales go to Buena Vista Ministerios, feeding and educating children in Guatemala to elevate them out of poverty. Thank you for supporting that effort.
Below you'll find the items promised to you. I hope you enjoy them as much as I enjoyed getting them together for you!
Hope to connect soon,
Ben Eubanks
Chief Research Officer
Lighthouse Research & Advisory 
Get your copy of 50 AI-Enabled HR Technology Providers
Download the report featuring 60+ providers and three powerful case studies demonstrating AI's value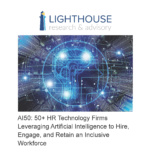 Video: How AI Will (and Won't) Change HR
Report: The Tasks in HR that are at Risk of Automation
Get the briefing report on what jobs and tasks within HR could be automated by AI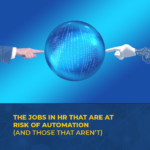 Video: The Future Skills of HR with Cornell Professor John Haggerty